What's on in Leeds this September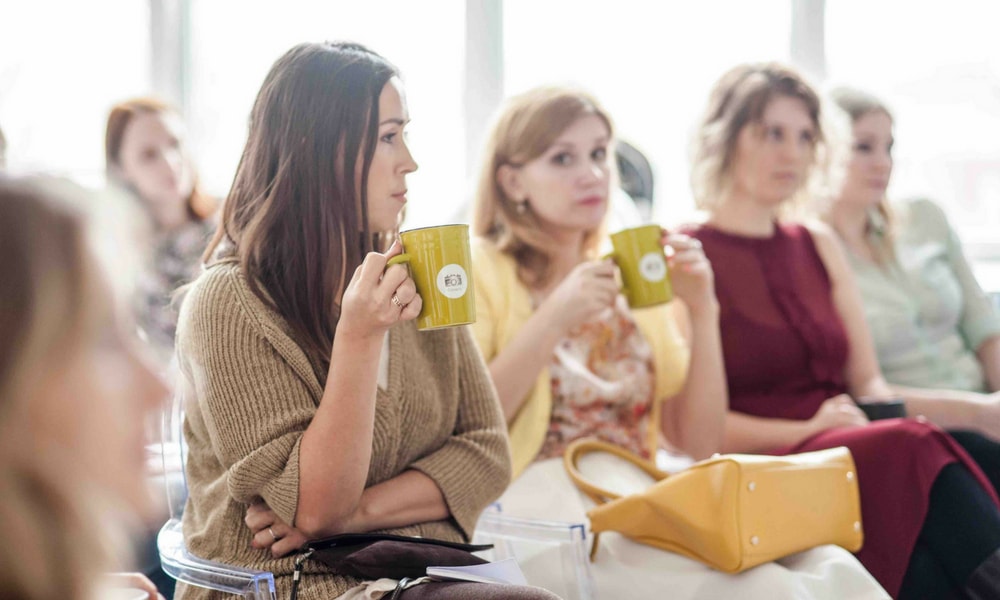 As the hazy summer sun fades into autumn, we've compiled a list of must-attend networking and professional development events in Leeds for the month of September.
With events and workshops exploring creative marketing strategy, personal development, and social media advertising – as well as a session delivered by a 90s rock star – September is a month of opportunity in the marketing sector.
Check out our picks below.
'Rise of the Hybrid Marketer'
11th September 2018 – 6pm-8pm
Location: Unit 2, 2 Park Cross Street, Leeds
This event is a great opportunity to hear how senior marketing professionals across all sectors have defined their route to success and what it takes to progress into Senior Marketing Manager, Director, and Agency Owner roles.
Includes group discussions and Q&A sessions for professionals at all levels looking to further their personal development in the industry.
For more info, click here.
'Leeds Digital Coffee Morning'
7th September 2018 – 08:30am-10:00am
Location: Platform, New Station Street, Leeds
This popular networking event brings like-minded digital professionals together for a laid-back, early-morning social, before going into a brilliant app creation session. The attendees will not only create an idea for an app, but also its functional specification and monetisation strategy.
So if you work for an organisation that is considering an app as part of its marketing strategy, this might be the event for you.
Tickets and further info available here
'Digital Show 'n' Tell'
When: 18th September – 6pm-8pm
Where: TBC (Leeds)
Calling all widget lovers! This popular show 'n' tell event (now its fourth iteration) is all about widgets. You are invited to present your widgets in either a physical or digital format, before which you will be able to network with other digital industry peeps over a fine selection of drinks and food.
Don't miss it! Click here for tickets.
'Building your brand – developing your network'
When: 21st September – 12.30pm-2pm
Where: Irwin Mitchell LLP, 2 Wellington Place
With the 'new-term' feeling hanging sweetly in the air, this is the perfect event to get yourself prepared for enabling your career progression and on the hunt for your perfect new job opportunity.
The informal session covers the importance of networking and how to do it both in the real world and online, along with how to build your personal brand and turn social conversations into business opportunities.
Tickets and full information accessible here
p.s. make sure to keep an eye out for our upcoming blog on personal branding and why it's important to help you land the job of your dreams.
'Using Instagram & Facebook ads to boost your business'
When: 18th September 2018 – 9am-4.30pm
Where: Dukes Studios, 3 Sheaf Street, Leeds
This workshop offers a great introduction into the pros and cons of advertising on social media. The digital masterclass offers a unique insight into the oft-dubious world of advertising, delivered by an expert trainer who will teach practical methods to implement straight away into your business!
Book here
'Running a successful creative business'
When: 20th September 2018 – 5.30pm-6.30pm
Where: Leeds Art Gallery, Henry Moore Room
Former bassist and company director of Inspiral Carpets, Martyn Walsh, offers his unique insights into the marketing sector. With over 20 years' experience, Martyn will share his in-depth knowledge of numerous sectors including – Legislation, Marketing, Promotion, Distribution, Corporate Structures, Negotiation and developments in Digital Technology.
If you've been sitting on a nest of fantastic business ideas for a while or you simply want to take advantage of listening to someone else's experience to boost your industry knowledge this is a must attend event.
This event offers a great chance to discuss the next step towards fruition with a seasoned expert (and also to ask Martyn what it was like to have been a rock star once).
Check it out here
'Creative Marketing Campaigns Day'
When: 3rd September 2018 (09:30 – 4.30pm)
Where: 3rd Floor City Point, 29 King St, Leeds
Playing on the theme of working smarter rather than harder, Frances Day will be delivering her renowned interactive workshop for people looking to bolster their creative nous.
She puts theory to practice, discussing successful and unsuccessful campaigns alike, and you will leave infinitely more knowledgeable than when you first arrived.
P.S, it's also a great way to network with potential future clients!
Tickets and further info can be found here
Have we missed something? Tweet us @metmarketing