What's on in Leeds this April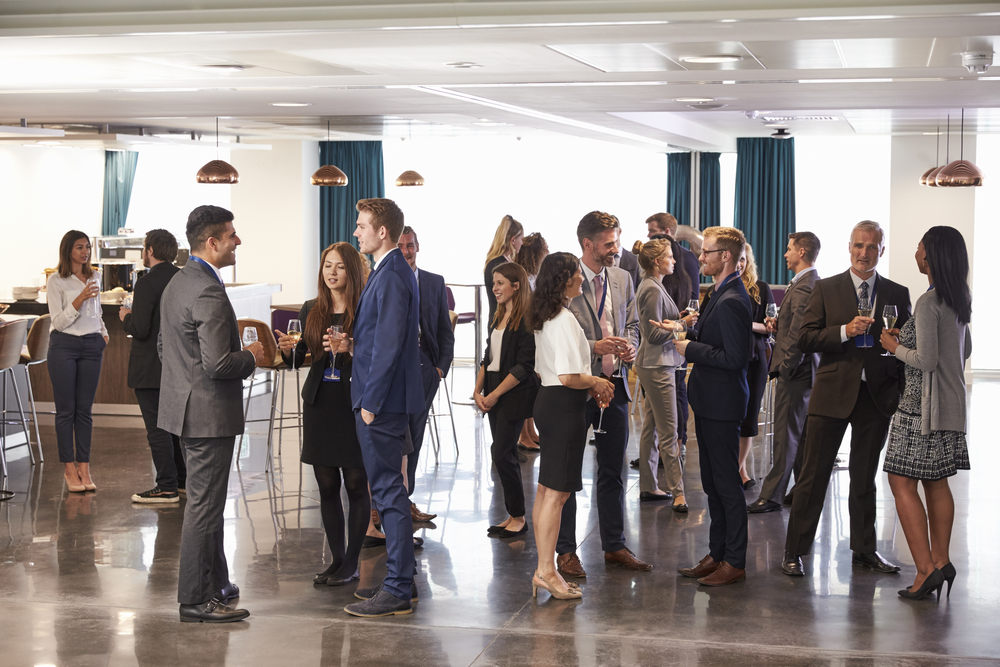 There are many opportunities for networking and learning this April in Leeds; from developing your digital mindset to public speaking, right through to women in tech, there's bound to be something to suit your needs and the needs of your professional development and the growth of your business.
Leeds Digital Coffee Morning
Friday 6th April, 8:30am – 10am. Platform, New Station Street, Leeds.
The 22nd Leeds Digital Coffee Morning is a morning filled with coffee drinking, pastry eating creative thinking and networking with like-minded digital professionals. Within this event, there will be an App Creation session which looks at creating an app, its functional specification and how to monetise it moving forward. You can register to attend here: https://www.eventbrite.co.uk/e/leeds-digital-coffee-morning-friday-6th-april-2018-tickets-41339757327
Cereal Networking
Tuesday 10th April, 8:30am – 9:30am. Platform, New Station Street, Leeds.
If you like unusual cereal and networking, then you'll love this event with the two combined! This brand-new networking event provides an opportunity for all kinds of people to network with business people from in and around the city. All of the food and drink is free, and all dietary requirements will be catered for. Sign up here: https://www.eventbrite.co.uk/e/cereal-networking-tuesday-10th-april-2018-tickets-41339960936
Leeds Digital Festival
16th – 27th April 2018
The North's largest digital festival is back once again delivering a range of insight right across everything digitally related including video, GDPR, social media, data analytics and much more. Encompassing a total of one hundred and fifty-three events, there is definitely something that you really shouldn't miss!
To discover more about the range of events on during the week visit: https://leedsdigitalfestival.org/
PSA Yorkshire: Speak More & Speak Better.
Saturday 21st April, 9am – 12:45pm. Thorpe Park Hotel & Spa, 1150 Century Way, Leeds.
The Professional Speaking Association bring another event to Leeds, this time on helping you speak more and speak better in front of an audience.  There will be three speakers at this event, including:
Charlie Lawson, National Director, BNI.
Julie Holmes, International Keynote Speaker for Sales & Marketing.
Celia Delaney, Keynote Speaker & Comedian.
Tickets to this event are £15 + VAT for Associates, Members & Fellows of the PSA, and £20 + VAT for everyone else wishing to attend. You can buy tickets here: https://www.eventbrite.co.uk/e/psa-yorkshire-april-event-speak-more-speak-better-tickets-44178898274
Amazon Masterclass Training
Monday 23rd April, 1pm – 5pm. The Conservatory, Duke Studios, 3 Sheaf Street, Leeds.
If you're in eCommerce and want to know how to make the most of Amazon Marketplace, then this event is for you. The afternoon will feature advice on how to create content-rich listings, how to make the most of Amazon keywords, how to maintain a good account structure, as well as maintaining profitability with other currencies.
This event is run by Online Seller UK (OSUK), who are a national training organisation which aims to help eCommerce businesses of all sizes grow.
Following this Amazon masterclass, there will be an informal meet-up from 6pm-8pm at the same venue.
You can book here: https://www.eventbrite.co.uk/e/amazon-masterclass-training-leeds-tickets-40754606124
Java4Women: A presentation & panel discussion about women in tech.
Monday 23rd April, 6pm – 8pm. Bruntwood Office Space, Platform, New Station Street, Leeds.
This talk & discussion panel, run by Virtual Pair Programmers, will see Bita Jabbari from Lexicon Sweden present how they successfully delivered a government contract with TNG Digital to pilot a scheme aimed at getting more women into technology, and the challenges faced along the way.
This event is specifically aimed at organisations who find it challenging to attract female talent in tech roles, and individuals who want to widen the discussion around improving gender diversity in the digital sector.
Register your interest here: https://www.eventbrite.co.uk/e/is-java4women-a-presentation-panel-discussion-about-women-in-tech-tickets-43972520994
Digital Leaders Academy: Developing your digital mindset.
Wednesday 25th April, 9am. 2 Wellington Place, Leeds.
This course, which qualifies for three hours CPD, aims to provide an immersive and practical experience in developing your digital mindset.
Delivered by Myles Runham, Lead Trainer for UpSkill Digital, the course will provide information on future trends, digital disruption, identifying the core digital capabilities needed to succeed in a digital landscape and a lot more.
The course costs £399 + VAT, and tickets can be purchased here: https://www.eventbrite.com/e/digital-leaders-academy-developing-your-digital-mindset-registration-43830123078
Idea Time Innovation Masterclass.
Monday 30th April, 4pm – 7pm. Blacks Solicitors, City Point, 29 King Street, Leeds.
We round off our selection of this month's events with the Idea Time Innovation Masterclass, which is being delivered by Blacks Solicitors and Dr Jo North from the Big Bang Partnership.
This event is designed to help you think about your professional and business goals and provide you with you with tools and techniques on how to think more creatively and innovatively about your business.
More information and tickets can be found here: https://www.eventbrite.co.uk/e/idea-time-innovation-masterclass-tickets-44139763220
Seen any we've missed? Drop up a tweet @metmarketing