What's happening this Autumn for Marketers & Creatives?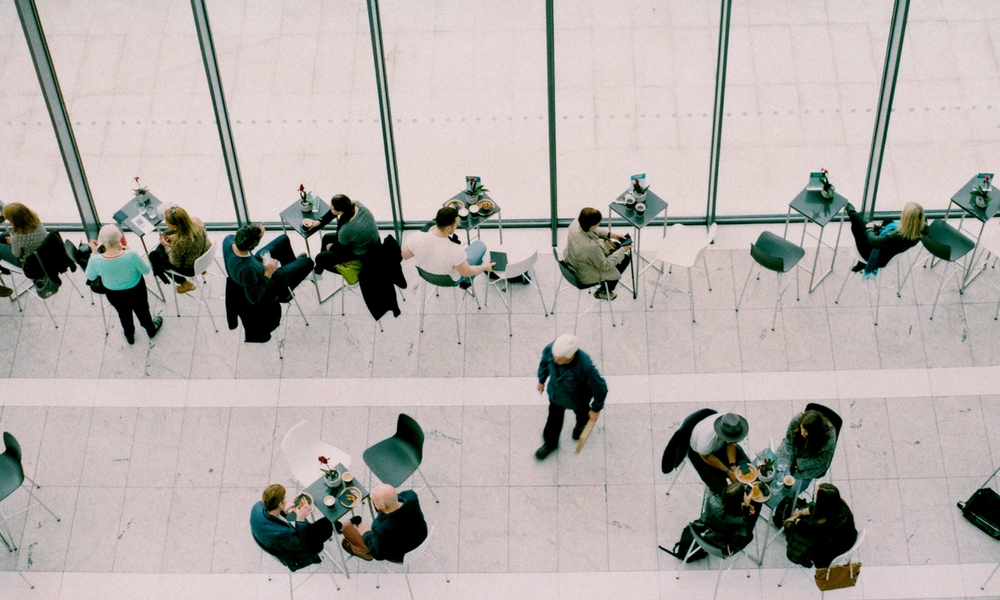 The start of Autumn is bringing us some fantastic upcoming events for marketers & creatives alike. From upskilling knowledge, to hearing from top notch professionals – there's a wide variety to suit most types. We're particularly looking forward to heading to events discussing important industry topics; such as diversity within the digital & creative community, as well as the representation of women within the creative sector. It's an inspiring time to be based up North!
Motion North 34 with Brown Bag Films & BBC Creative
16th October, 6.30pm – 9.30pm
Federation House, Manchester
Brown Bag Films are an international animation company, with Studios in Toronto, Dublin, and Manchester. They are world renowned for their leading Children's content and have 18 Emmy Awards and Two Oscar nominations. Also on the bill is Manchester's James Cross from BBC Creative, the BBC's in house creative team. He'll be giving insight on their incredible tapestry World Cup titles from 2018, and with a background in advertising will have plenty of tales to tell.
MPA Big Debate: Diversity & Inclusion – The Facts
23rd October, 6.00pm – 8.00pm
Bruntwood Neo, Manchester
The MPA have teamed up with BIMA and Creative Resource to commission Planning Express to design, and conduct the first ever Diversity & Inclusion Survey among Manchester's Media, Digital and Creative community. The survey went out over the summer and the results are in. There are some glimmers of positivity but no surprise, there are a number of issues and a lot of work to do to improve the situation.
On the 23rd October at Bruntwood's NEO building in Manchester, MPA want to bring together members of the community to discuss the findings and they'd very much like you to play a part in it.
A number of industry leaders will shape the evening's debate around the key challenges but they'll need you to bring your experiences too and be prepared to share them. With your help, MPA will develop the foundations of what will become a robust strategy that can be shared across the entire community.
24th October, 3.30pm – 7.30pm
First Direct Arena, Leeds
Leeds Digital Job Fair is the job fair for developers, analysts, digital marketers, designers and data scientists to meet 50 of the city's leading employers. If you are just starting out in your career, fancy a change or just want to see what the competition is doing, come along on the 24th October 2019 betwen 3.30pm till 7.30pm at the Leeds First Direct Arena. It's completely free to attend.
There are also seminars from some of the biggest names in tech, opportunities to get advice on your CV and network with business leaders. The event is sponsored by Leeds City Council, Leeds LEP, FruitionIT and Bruntwood.
29th October, 6.00pm – 9.00pm
Electric Works, Sheffield
TechSEO Summat is Yorkshire's Technical SEO conference. Version 1: 29/10/19 at Electric Works is a free-to-attend evening event.
Gold Dust Dinners – Creative Minds, Commercially Focussed
14th November, 6.30pm – 11.00pm
Byron Street Loft, Leeds
Something delectably different is being cooked up for the leaders of the North of England's largest brands, marketing, advertising and TV industries. Gold Dust Dinners is the dinner party where creativity lives, leaders meet and a community is made. Here, business happens, contacts are shared, friendships started and much merriment is had. Come and play.
In addition to a top-notch meal created by one of Yorkshire's most original chefs, and a connoisseur of music on the decks post-dessert, guests will be given plenty of food for thought. Between courses, you'll hear from three hugely inspiring business leaders, who will be diving head-first into the pressing, yet often tricky issue of how to improve gender diversity at a senior level and sharing their own 'Journey to the board'.
Sarah Rose, Chief Consumer & Strategy Director, Channel 4
Helen Dalton, EMEA Merchandising Director, Women's Footwear, Nike
Isla Kirby, Head of Brand & Creative (Simply Be), N Brown
The event is hosted by Gold Dust founder, Lauren York, (MD, UK Locations) and is held at a private New York loft-style venue in Leeds. Tickets are £50 each and all profits go to Kidz Klub, a charity that loves and supports disadvantaged children in Leeds and Manchester, empowering them to transform their communities.
14th November, 6.00pm – 9.30pm
Elmwood, Leeds
Kerning The Gap is a collective of like-minded people who want to see more women in design leadership roles, hear their voices and be inspired to create change. 63% of graphic design students are women; yet only 17% are Creative Directors. The industry is full of women and yet, women on currently only hold 17% design leadership positions, with even less as agency principals. This lack of diversity at the top not only affects the opportunities and environments that are created as an industry, it also impacts pay gap, where women on average still only earn 80p on the pound compared to men.
Change needs to happen faster and the conversation needs to get louder. That's what Kerning the Gap is all about. The evening will begin with an intro on the background of Kerning the Gap by its founder, Nat Maher, followed by a Q&A with a panel of industry experts chaired by Kerning the Gap Yorkshire organiser Anna Wanczyk and Ladies Wine Design organiser Eve Warren. On the panel there will be:
Helen Hartley – Creative Director, Elmwood
Helen Darlington – Founder & CEO of brand engagement agency Woven
Helena Hamilton – Client Services Director at campaigns agency Magpie
Alec Dudson – Editor-in-Chief, Intern Magazine
21st November, 9.00am – 4.30pm
Leeds United, Leeds
Women in Business Summit has become the key event throughout Yorkshire & The Humber for female leaders and business women since its inception 4 years ago. The Summit celebrates success of women across all sectors and professions and the drivers that power them on. Their aim is to inspire through hearing from senior women on panels, showcase businesses at the exhibition, choose from 2 fun and informative workshops, network and of course enjoy a fabulous 2 course sit down lunch and glass of fizz.
The panel of speakers will share how their businesses are staying one step ahead in the survival game and what steps they take to gain a competitive edge against increasing competition. Meet both national and international brands such as Charlotte Tilbury, Morrisons, Channel 4, NatWest and Accenture, as well as local businesses and charities who have great stories to tell and tips to take away.
9.00 Wake Workshops – (details and booking will be released closer to the event)
10.00 Exhibition and networking
10.30 Keynote speech followed by Panel Discussion
12.30 Sit down lunch
1.15 Exhibition and networking
2.00 Afternoon speaker followed by Panel Discussion
3.30 Exhibition and Networking
4.30 Close