Retail – The Christmas Dust Has Settled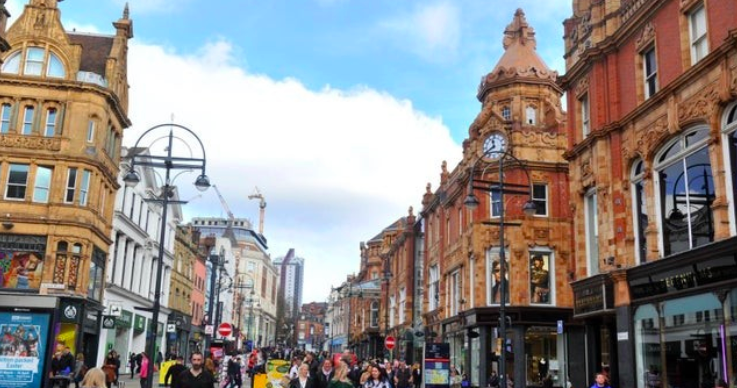 I don't remember a year when there has been so much focus on high-street performance. It seems as though the BBC have been running features daily. I am still suprised at the focus on the dimise of the high-street being due to online.
Is it still fair to blame poor store sales on the popularity of the web? Online shopping is no longer new. In fact, it's been 25 years since the launch of Amazon and eBay, and the effect of the web has been chipping away at the high-street for years and years now. Online shopping should not be a surprise to anyone, particularly not for brands.
Speaking from a personal perspective, coming into city centre Leeds back in December was a depressing experience, and not uplifting or engaging in any way. Who can honestly say that shopping in the anchor stores like Boots, M&S, John Lewis, Debenhams and poor old House of Fraser is an enjoyable experience these days?
My experience shopping instore displayed lazy retailing at best and it was no coincidence to see that these are some of these brands that have been struggling with instore sales. John Lewis are no longer providing employees with their annual bonus, M&S and Debenhams are in the process of closing down stores.
I dread to think what the next generation of shoppers think of these boring in-store experiences. Do retailers need to stop blaming the internet and look much closer to home when reviewing instore profit?
The web has been a scapegoat for high street's poor performance for long enough, in my opinion. The problem is now no longer just the efficiency or ease of buying online, but that instore experiences aren't evolving to offer the shopper something that they can't buy on a website. It is the brands that are adapting to enhancing customer experience and giving them a reason to visit the store, that are seeing instore profits increase.
Here are some of the high street brands which are evolving their instore experiences, to happily co-exist with the importance of online:
Next
Next have expanded the shopping experience to include time to relax and recharge – with the inclusion of Gino D'Acampo Pizza and Prosecco bars in stores.
Disney
Disney have invested in their bricks and motor stores over the past few year, incorporating interactive experiences, meet and greet with Disney characters – as well as play areas to create a community type feel.
Vans
Vans have created 'House of Vans' – a communal space to host art installations, workshops and concerts – which all align with their target demographic, combining art, music and skateboarding culture.
Selfridges
Selfridges has been successful in its understanding of appealing to different parts of the shopper – including food markets and beauty bars in their stores. Recent investment has seen them include a permanent instore cinema to their London branch, as well as a wooden skate bowl in their streetwear department.
Some will work and some won't but it does feel that a lot of retailers have stopped trying to evolve!