Recruitment Chooses You!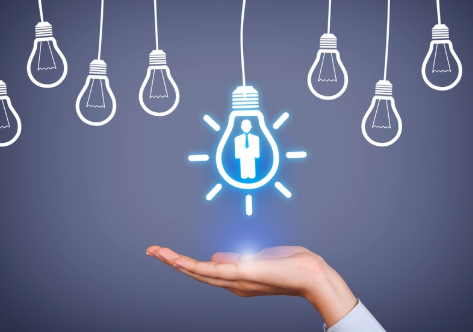 Living by your company values is a real challenge. Our biggest challenge is progressing individuals within MET, and making sure they reach their potential. Our intentions are certainly honourable and good willed, but the execution has often left a lot to be desired!
As an industry we are very rarely seen, by the next generation of talent, as a career of choice. More often than not, recruitment is viewed as a banker – as there are always loads of jobs in the industry. This means we tend to see individuals who lack a real direction in their careers/lives and our job is to mould and shape individuals as they find their way in the world.
Old school mentality is very much 'bill £x amount over a period and you progress in recruitment'. This means the next managers, mentors, leaders are only developed based on the cold hard cash. We are learning the hard way that this is meaning good individuals are standing still in their career and not moving forward. In turn, individuals can become disengaged and see performance suffer.
Having recruited Murray into the team just over a year ago, we were conscious of really pushing and moving individuals on at MET. Driving for development and promotion as quickly and effectively as possible, whilst maintaining well-being.
How?
We have a 20 module training package which we usually implement over 6 months, although have capably shortened this to 3 months
We have brought in clear 6 month targets to progress from trainee and beyond
We have developed three levels within Consultant level – ingenious 1,2,3 – meaning you move through levels before becoming a Senior Consultant and constantly progress
There are PDP plans and a skill focus at each level
There are monthly reviews focusing on the skills and needs of individuals at each grade
We brought in Sarah Hallam as manager to support and give more focus and support for the team
We have a new office with a board-room, break out areas and multi-media systems for a quality training, working and meeting environment
The result for Murray has been two promotions in his first year, working over the next 6 months for his third and then pushing on to further reach his potential. We spoke to Murray to see how he had found his development over the past year:
"It is great to be able to achieve shorter term goals to progress in a business, as you get smaller but more frequent wins rather than working towards one long term goal. It enables you to stay motivated in this tough industry, as the next milestone is never far away. I can't speak about the recruitment industry's progression too much as MET is the only firm I have worked in, but I can definitely see myself shifting through the gears here, at a good pace for my career."
We are now working with the rest of the team more closely to ensure they are reaching their potential and achieving the results they want. Have we got it right? Only time will tell but we are looking forward to developing the whole team further over the next 18 months.
Ed Sutcliffe – MET Director