Paid Media Salary Survey 2020-2021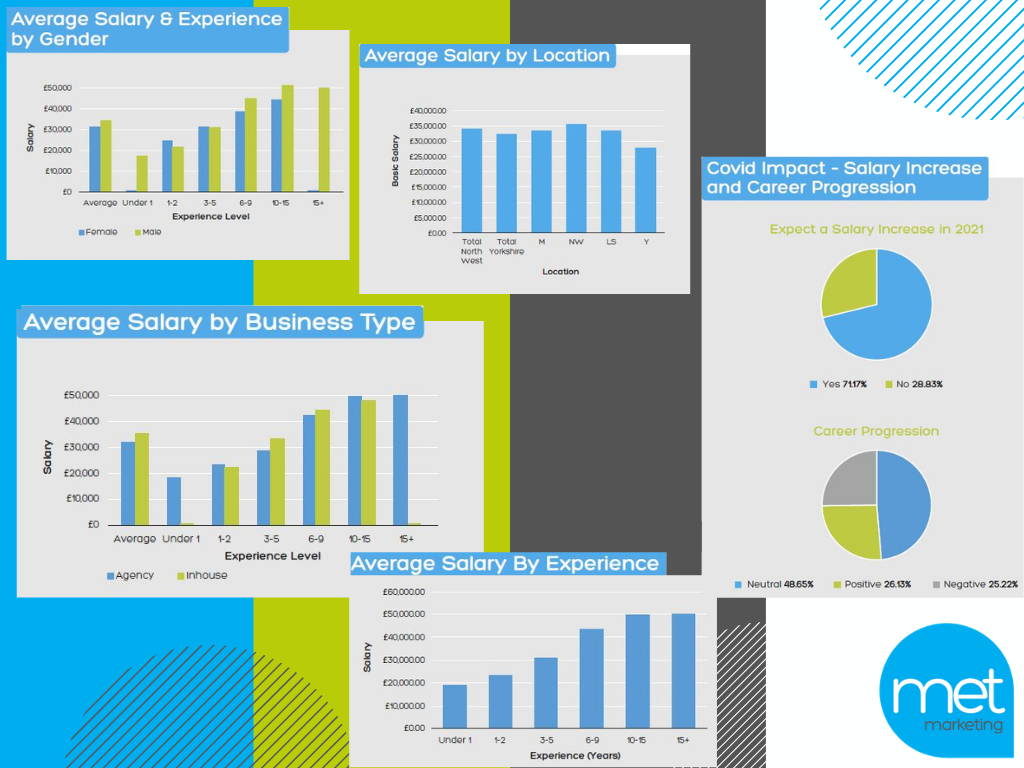 Undoubtedly the last 12 months have brought many challenges. Through these challenges opportunities have arisen and none more so than in the digital space. Consumer and business habits have changed and with this a rapid increase in the use and reliance on digital channels.
As the pandemic started to impact on business we saw an uplift in digital marketing across traditional wholesale, home products, pet food and beauty. This has meant investment and projects have been brought forward by months if not years. Resulting in demand for top talent.
Whilst more brand focused activity took a dip, acquisition and paid media was where much of the northern market was focusing. With this in mind we looked across Yorkshire and the North West to see what salaries looked like and how the pandemic was impacting on progression within paid media and PPC.
The headline findings from 111 responses to our salary survey were:
Average salary in digital media £33,652.56 (ranging from £12,500-£65,000)
North West salaries were slightly higher on average than Yorkshire
Google was still way ahead in terms of platform used
There was an 8% wage gap in favour of male respondents
75% felt there had been a positive or no impact from the pandemic
For the full 17 page report and analysis of this salary survey please contact Ed Sutcliffe on ed@metmarketing.co.uk or 07530 974448.