MET Marketing Welcomes a Trio of New Starters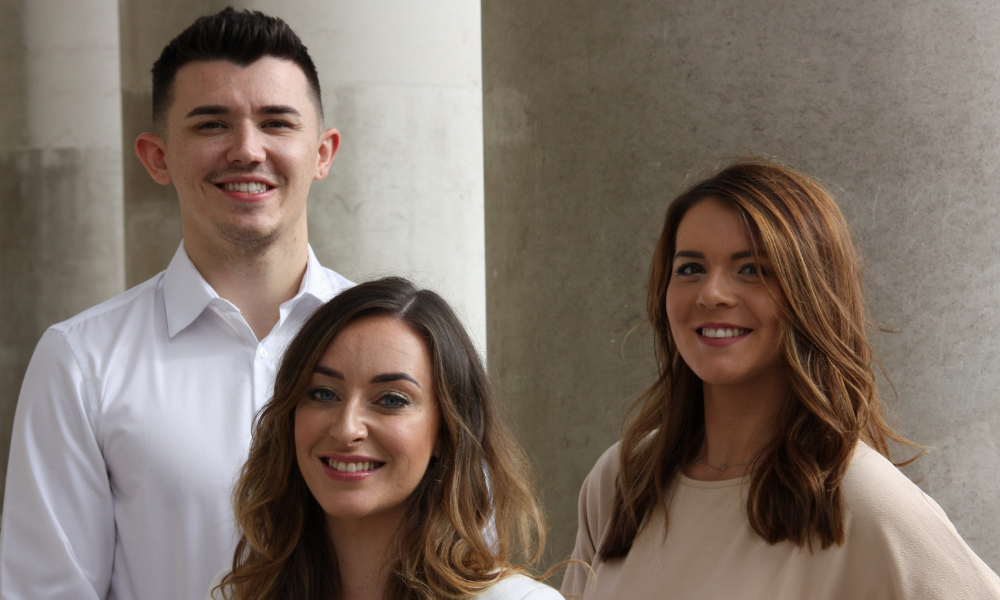 We are really pleased to announce the hire of three new team members, taking our staff numbers from seven to ten, in order to help us achieve our ambitious development goals.
We have gone from strength to strength in candidate placement and client retention with organisations across the region in the last 12 months. Now we want to show commitment to our 2019 targets of increasing the level of staff to 15 and attaining a turnover of £1 million.
Our three new Recruitment Executives consist of Hannah Bell, Murray Harrison and Leona Kendrew. Their focus will be to match marketing professionals with organisations spanning several industries. With varying backgrounds, each hire brings something of value to MET.
Director Ed Sutcliffe commented "We are extremely happy to welcome Hannah, Murray and Leona to the team and look forward to working with them to progress MET's short and long-term goals and share in our success."
We will be catching up with Hannah, Murray and Leona further in a trio of Meet the Consultant blog posts over the next few weeks so watch this space.