MET Marketing Takes Steps to Encourage Sustainability in Fashion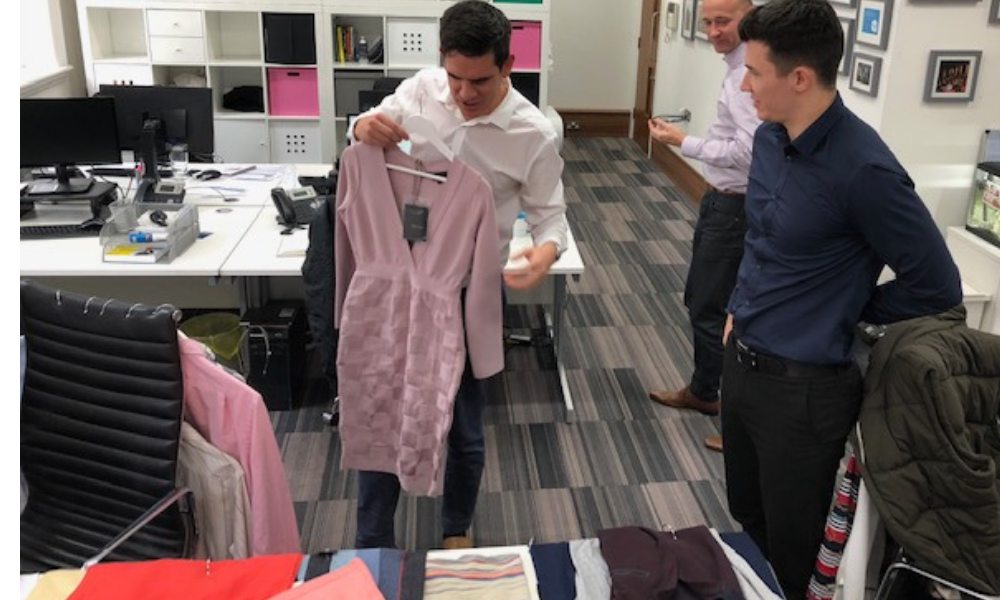 MET Marketing hosted their first "Trade Your Togs" event on Wednesday 17th October at their office, with over 40 items traded amongst staff members in an effort to be more environmentally conscious when it comes to fashion.
The event was inspired by BBC Presenter and Strictly Come Dancing star Stacey Dooley, who has been campaigning to get the public to take a more sustainable approach when it comes to fashion and purchasing garments. Stacey promotes the claim that the fashion industry is one of the top five industries that produce the most pollution.
The items brought in from the back of team members' wardrobes included top-line brands such as Ralph Lauren, DKNY and Reiss, along with high street names such as Zara and Topshop.
All items of clothing left over that did not get traded were donated to Revive Leeds, a project founded by local charities St Vincent De Paul and SLATE in partnership with Leeds City Council. The project aims to reduce waste to landfills and to raise money for the charitable causes themselves.
Director Ed Sutcliffe commented "We have recently been disappointed with the lack of recycling facilities when looking for new offices in Leeds City Centre, which spurred us to host this event."
"In today's world, it is up to businesses to be at the front line of driving sustainability and reducing environmental impact. It was also great fun to hold the event and we would urge other Leeds businesses to get involved."