MET Marketing Partner with the Jane Tomlinson Appeal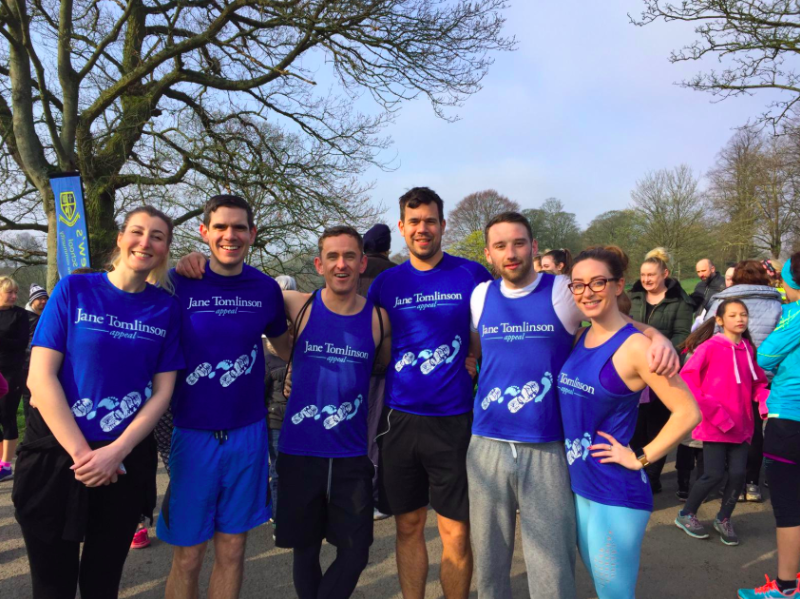 Supporting a local Yorkshire charity has been at the top of our list for 2019. It's important to us to see how partnerships with charities can directly, and positively, impact the communities that we work and live in. That's why we're delighted to be supporting the Jane Tomlinson Appeal throughout the rest of the year, who are actively helping to change the lives of the people in and around Leeds for the better.
The Jane Tomlinson Appeal has a clear aim; to help children be happier and healthier, and to improve the lives of people living with cancer. Separate to the well-known Run for All events, the Jane Tomlinson Appeal works across 4 main projects:
Children's bereavement service – A specialist service to support children in Leeds after the death of a loved one, including counselling, school assemblies and talks about understanding grief and death.
Mini Mermaids – A programme to encourage children from deprived areas of Leeds, Sheffield and Hull to engage in sport, to help with improving self-esteem and confidence.
Kinesio taping days – Funding major research into pioneering physiotherapy sports taping techniques, helping to relieve pain in cancer patients.
Breast cancer blood test – Providing support for ground-breaking research at the University of Nottingham into the development of a blood test to detect breast cancer at a much earlier stage.
The MET team will be taking part in numerous awareness and money raising events throughout the year in support of the Jane Tomlinson Appeal. This started last month, when we took part in the Roundhay Parkrun 5K alongside Mini Mermaids, assisting as sports mentors for Young Tritons running club.
We'll be keeping you updated on our activity and how you can get involved too, on our social channels and website. In the meantime, the MET team will be busy training for our next challenge and opportunity to raise awareness for this fantastic charity – Total Warrior in June!