MET Marketing Celebrate 5 Years in Business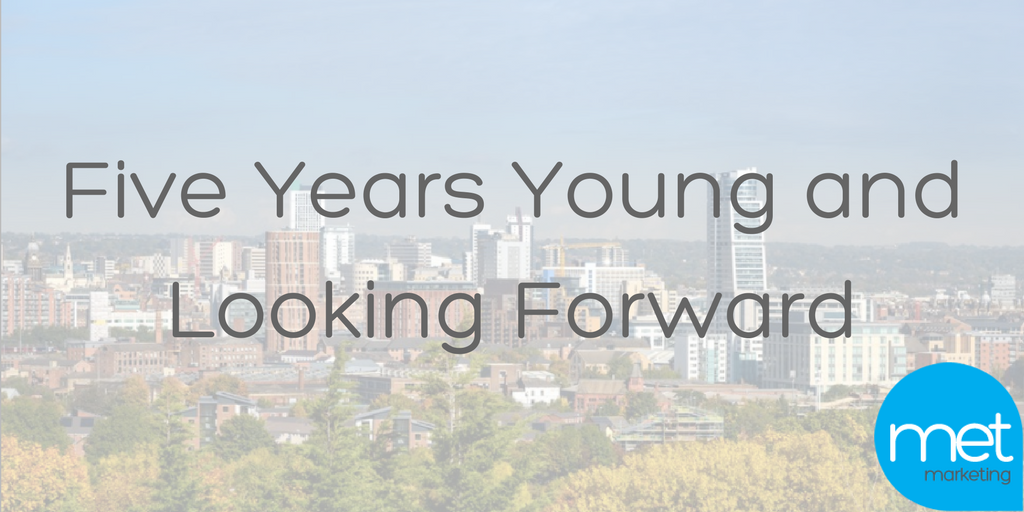 We are thrilled to have reached a milestone of 5 years in business.
Launched in 2012 by Miles Zerny, Tom Fordham and Ed Sutcliffe, MET started out as a specialist recruitment agency for the marketing sector in Leeds. With annual turnover growth of 25% year-on-year, we have now grown into one of the leading recruitment agencies in the North of England, placing over 550 candidates in marketing positions across Yorkshire and the North West.
Having successfully worked with over 200 businesses, we have formed several exclusive relationships with a range of organisations including long-term agreements with specialist airport parking firm, Travel Parking Group and boutique communications agency, KC Communications.
As the business looks to the future, we recently launched MET FMCG division, supporting its growing remit for recruitment in this sector.
Director, Ed Sutcliffe commented "After another successful year and with some exciting opportunities in the pipeline, we are eager to get the ball rolling with our two-year plan of further increasing turnover by 40% and headcount by 50%. To support this strategy we will continue to expand our presence in the North, but will also be looking to establish additional offices across the UK".