MET Christmas Tasting: Mince Pies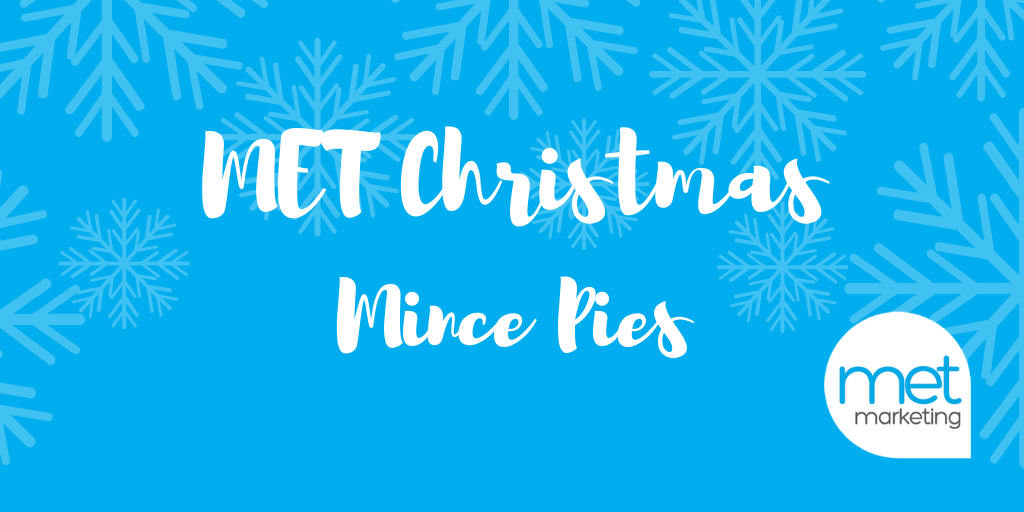 Many have described this day as a bit like a 'Bush Tucker Trial', with very few of the team actually liking Mince Pies. Is it one of those traditional buys that actually just gathers dust in the cupboard until March??
There were 6 taste testers scoring each area out of 10, total across all three categories is out of 180.
And The Winner Is….
Morrisons – The Best
A consistent performer that came out top in both filling and taste. Good to see our Yorkshire neighbour as champion. Tom really pushed the boat out with commenting it was 'edible', high praise indeed. (Bearing in mind last year, in the mince pie competition, he submitted chocolate filled ones).
A worthy runner up from….
Sainsburys – Deep Filled
Scored well across all categories and jumped over MR Kipling at the last minute to grab the silver medal. Murray was full of enthusiasm and scored the pie with 10's across the board.
Our surprise at his enthusiasm was then matched by his surprise at the sugar content. For a man who downs an energy drink a day alongside a variety of Haribo, liking the lowest sugar option was a shock.
For a healthier pie this Christmas, you won't go far wrong with Sainsburys with 13.4g of sugar, a whopping 40% less than the top sugar content pie.
A mince pie worth a mention is from Alidi. It came a credible joint 4th and at just 79p for 6, it is a great value option.
Full Results:
| | | | | | | |
| --- | --- | --- | --- | --- | --- | --- |
| Brand | Appearance | Texture/Filling | Taste | Total | Sugar Content | Price |
| Morrisons: The Best | 43 | 43 | 42 | 128 | 19.5g | £2.00 |
| Mr Kipling | 44 | 37 | 39 | 120 | 17.4g | £1.75 |
| M&S: Collection | 37 | 34 | 28 | 99 | 19.8g | £2.50 |
| TESCO: Finest | 47 | 36 | 31 | 114 | 22.6g | £1.85 |
| Aldi: Holly Lane | 45 | 33 | 26 | 114 | 15g | £0.79 |
| Sainsbury's: Deep Filled | 42 | 39 | 41 | 122 | 13.4g | £1.20 |
| Lidl: Deluxe | 40 | 31 | 32 | 103 | 18.9g | £1.35 |