Men's Health Week: Focusing on Nutrition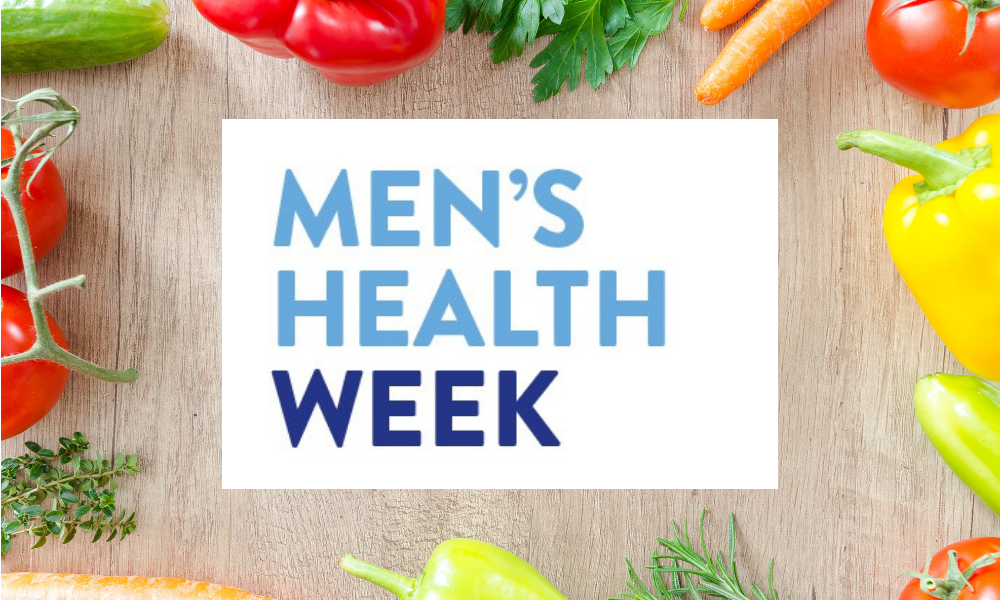 In our first blog post of Men's Health Week, we introduced you to Kris McDermott. Kris is a fitness and nutrition coach specialising in strength and conditioning, fitness and fat-loss (and Ed's PT). He has almost 10-years' experience in the industry working with a wide range of clients from elite athletes to gym novices.
Over the course of the week, Kris will be sharing some insight around nutrition, physical fitness and sleep… over to Kris.
Did you know? Most of us will spend up to 25% of our waking hours of our entire lives at work!?
That means the time we spend at work should also have a large focus on health and wellness on top of productivity.  After all, a healthy body equals a healthy mind!
We all have busy lives, and time, these days is a finite resource that shouldn't be wasted.  As busy work people, partners, husbands and dads we need to ensure that we use our time wisely both at work and at home.
As important as work is, what is equally as important are your health and wellness.  This means (in equal parts) paying close to attention to your sleep, nutrition and physical activity both at work and at home.
Nutrition can make or break your day at work in terms of your energy levels and productivity.  It really is crucial to start the day right to ensure you make better choices throughout the day, therefore breakfast really is 'the most important meal of the day' as they say.  Breakfast will boost your energy from the fast you've been on while you've been sleeping and gear up body and mind.  The rest of the day should be made up of good nutritious foods at regular intervals to make sure you minimise any slumps you're likely to get at some point in the day.
Most people with a little common sense can usually distinguish between 'good food' and 'bad food'.  Most people however go blindly throughout the day with a totally lost connection between eyes, hand and mouth. We're chained to devices and often work through lunch breaks meaning we pay little attention to what goes in our mouth. Taking back control of lunch breaks can see your diet can improve dramatically and a good way to do this is to track your food intake with an app such as MyFitnessPal.  You may be surprised not just by how many calories you are taking on, but the quality of the food you are consuming.
Here are some handy rules to follow for nutrition that could help improve your health as well as keep energy up throughout the day:
Eat fibre with every meal (learn to love veg)! Fibre will keep your gut healthy as well as slow down the release of energy too quickly hence keeping you fuller for longer. Examples of fibrous foods are: Wholegrains, oats, some fortified cereals, vegetables, fruits, beans and pulses.
Eat protein with every meal. This also keeps you fuller for longer as well as helping to stop muscle breakdown from exercise. Examples of protein rich foods are: Lean meats, dairy, eggs, nuts, beans and pulses.
Limit alcohol intake (No explanation needed here I hope)!
Eat wide range of colourful foods (natural foods, not coloured).
Stay hydrated by drinking minimum if 1.5 litres of water a day.
Limit caffeine intake.
Eat oily fish twice a week or take an omega 3 supplement.
Limit sugar intake. All the above suggestions will help limit your sugar intake. Men's Health Week have a strong focus on diabetes this year as an excess of 3.5 million people in the UK suffering with this condition (mostly Type 2 diabetes) of which 56% are men. The two biggest factors being inactivity and diet.  Follow the guidelines here and you won't become part of the above statistic!
As you might have seen, over the course of Men's Health Week Ed will be cooking up some healthy lunches for the team with a specific focus on reducing the amount of sugar consumed so keep an eye out for these, they've even been pre-logged in MyFitnessPal too making it easy for you to track your foods.
Tomorrow I'll be back sharing some insight on physical activity and examples of workouts you can do in less than 30 minutes!
Interested in knowing more, or have some questions? Drop me a message via twitter @forgefitnessuk