Men's Health Week: Fitness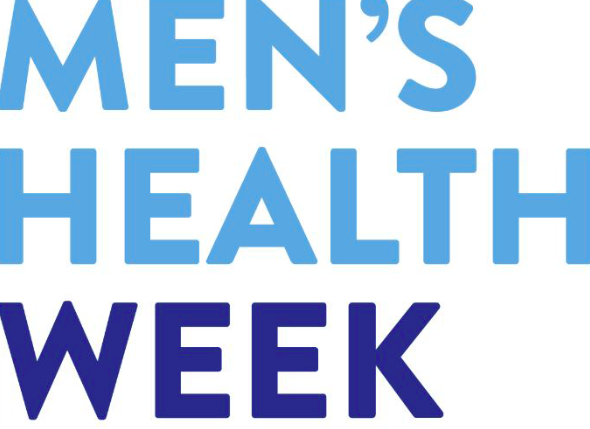 The majority of UK office workers sit at their desks between 4 and 9 hours per day. Although sitting down at a desk isn't inherently bad for you, it's the length of repeated time, day in day out that people are sitting, that is the issue. Particularly so when sitting in the same position. Most people only end up moving their bodies during an average working day when going for a loo break or making a cup of tea.
It's Men's Health Week this week and the charity is raising awareness of key numbers that all men need to know, 2 of these being:
150 – men should aim for 150 minutes of moderate physical activity a week
120/80 – normal blood pressure
Inactivity at work could well be contributing to not being able to meet these statistics. So if you go from your house to sitting in the car, to then sitting at your desk for the majority of the day – what can you do about it? Government guidelines suggest 150 mins (2.5 hrs) of moderate intensity exercise in bouts of 10 mins or more a week. Nutrition and fitness expert Kris, has given us some top tips below in how to fit exercise into your daily routine
Get off the bus a stop early and use the stairs instead of lifts…… guess what? It works! These things added up day by day, week by week, month by month, really can have a positive effect.
GET OUTSIDE! If you have 30 mins, use that time to get outside and go for a brisk walk. Build up those steps. You'll be getting fresh air, improving fitness, burning calories and clearing your mind all while soaking up some vitamin D in the process.
A good approach would be to spend 30 mins a day, 5 days a week doing moderate intensity exercise – such as brisk walking, swimming or cycling. I would also recommend at least 2 days of strength training or high intensity training (HIT) alongside this.
The following is a sample quick workout you could try which is less than 25 mins long, using pretty much every major muscle in your body. It is a simple circuit with 60 seconds spent on each exercise with a 30 second rest between exercises. When you have completed one set of each exercise, rest for 2 minutes and repeat once more.