Meet the Consultant: Sarah Hannam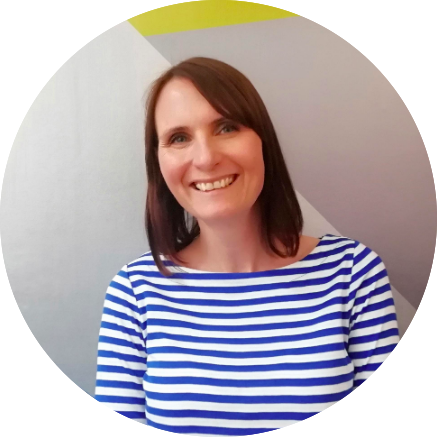 Name: Sarah Hannam
Email: sarah@metmarketing.co.uk
Contact Number: 07939 468 476
The newest recruit to the MET team! From Wales to Edinburgh, and finally Yorkshire, Sarah joins us as Managing Consultant. She's bringing over 15 years of marketing recruitment experience to add to MET's expertise and will be working closely with the team here.
Sarah will be helping develop our proposition across all our sectors as well as helping progress internal careers.
Find out a little more about Sarah, her background and thoughts on the recruitment industry:
Even though you have a vast amount of industry experience, what would you say your specialist area is?
The Financial Services sector has always been a main focus for me alongside Professional Services, B2B and Tech. This has included working with large global brands and smaller scale start-ups.
Tell us a little about your background and how you got into recruitment?
After finishing an Applied Psychology degree at Liverpool John Moores, I worked in the university as a Marketing and Events Assistant. I then went off travelling to Australia and New Zealand and on return registered with a recruitment agency to find a job. That initial meeting sparked my interest in recruitment and led me to take up a trainee recruitment consultant position with a company in Edinburgh.
What would you say the biggest challenges are working within the recruitment industry?
Keeping up to date with all the changes in the industry and making sure you offer the best service to make sure you stand out from the mass of other recruiters. The best way to do this is to make sure you "know your stuff" and can offer consultative advice to both clients and candidates.
How do you think the recruitment industry has changed over the years?
The industry has changed massively and will continue to do so. I describe myself as a traditional recruiter who has embraced all the changes in technology and different ways clients choose to recruit.
Fast forward another decade and it's anyone's guess what the industry will look like. For the sake of the job hunter I really hope there will always be a human element in the selection process, and it won't all be automated by artificial intelligence. Sometimes the perfect candidate doesn't tick all the box on their CV but from a face to face meeting you just know they are the right candidate.
What does workplace wellbeing mean to you?
A very topical question as we recently participated in a number of initiatives during Leeds Wellbeing Week. For me personally it means that I work in an environment that is open to conversations about mental health and supports individuals who have any concerns.
What do you love most about your job?
Working with individuals in the team to help them achieve their goals and ambitions. Plus, I still get a buzz from helping candidates secure their dream role in marketing.
What job did you want to do when you were younger?
I wanted to become a PE Teacher as I was sport mad! My mum was a teacher, so it runs in the family. However, after a summer of working on a Camp America scheme I decided I wanted to do something different and signed up to do a degree in Psychology.
What do you love about Yorkshire and Leeds in particular?
I only moved to Yorkshire a few years ago so I am still getting to know Leeds. I have enjoyed exploring the Yorkshire Dales and have spent lots of time at Billy Bob's with my little boy who loves the play barn and ice cream!
If you were a brand, which one would you be and why?
John Lewis, a classic well trusted brand that has been around for a while!
A bit of trivia
Growing up in Anglesey in North Wales I perfected the art of saying one of the longest place name in the world at a very young age…Llanfairpwllgwyngyllgogerychwyrndrobwllllantysiliogogogoch.