Meet the Consultant: Lisa Brown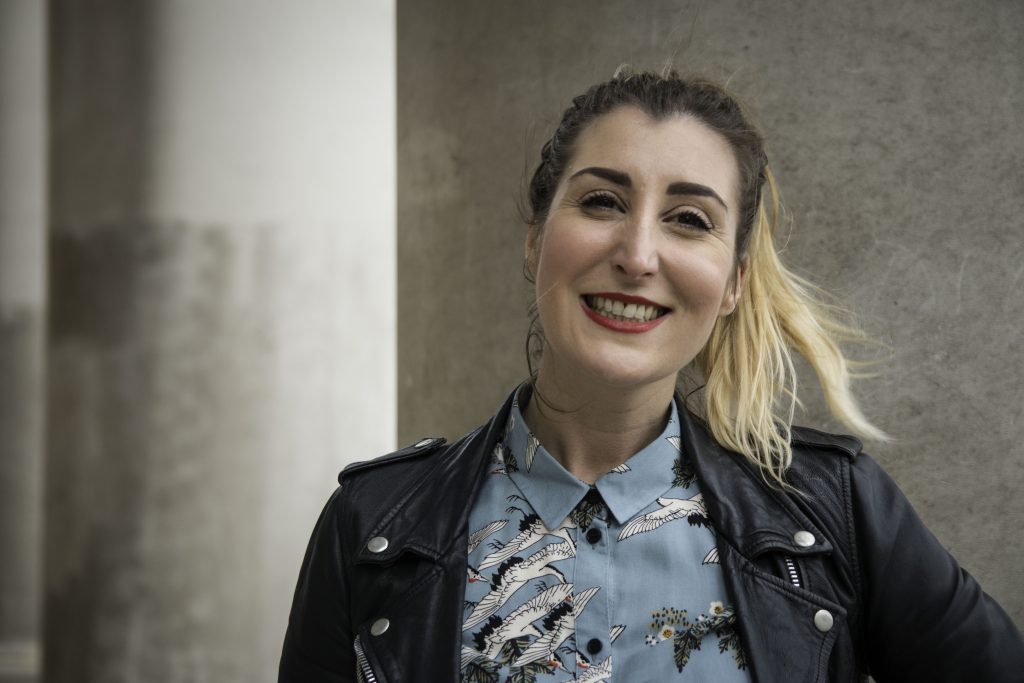 Name: Lisa Brown
Email lisa@metmarketing.co.uk
Contact Number 07946230153
LinkedIn https://www.linkedin.com/in/lisabrownmetmarketing/
This week we spoke to Lisa, one of our longest serving recruitment consultants.
After graduating from Leeds University with a degree in Media with Communications and cultural studies, Lisa has stacked up 12 years' experience in recruitment – if Lisa doesn't know something, it's probably not worth knowing!
Whether you're a client or a candidate, while dealing with Lisa you will never feel like you're in a transactional process as she always adds a friendly personal touch to her work.
We asked Lisa to answer our candidate questionnaire so that you could get to know her, on a more personal level. She also has a pretty weird but interesting talent, keep reading to find out what that is.
Lisa, what would you say your specialist area is in?
Agency. I love how fast paced the sector is.
Can you tell us a bit Background, e.g. career, education etc.?
I have worked in recruitment for 12 years, all marketing recruitment and the last six years specialising in an agency. Studied Media with Communications and Cultural Studies at University with the dream to be a journalist but following some work experience at the Yorkshire Post decided it wasn't for me and ended up being a Recruitment Consultant – they're pretty much the same right?!
How will you help someone find their dream role?
My approach to recruitment is to add a personal touch; I don't want the process to seem transactional with the client or the candidate. I want to meet people, find out what they like/dislike and match personalities as well as skills.
What job did you want to do when you were younger?
I wanted to be a hairdresser and spent many hours combing and braiding the hair of my Girls World until I cut it and realised it didn't grow back.
What do you love about Yorkshire and Leeds in particular?
I'm a Yorkshire Girl born and bred; I've just moved from East to West. I love Yorkshire; it's so picturesque. There is everything on your doorstep. Leeds is great, great nightlife, great restaurants, great shops and great people.
Where would you recommend to go in Leeds for a night out – at least two places (preferably restaurant and a bar).
Restaurants, I love Sukothai, you can't beat an X2 with sticky rice. With bars, I'm a little out of the loop and don't get out on the town as much as I used to now I have a little boy but anywhere that does a Prosecco brunch gets my vote.
If you were a brand, which one would you be and why?
It would have to be Nokia – Connecting People because that's what I do.
A bit of trivia
I can say the alphabet backwards, I don't know why I have this particular talent or what I will use it for, but maybe one day it will come in handy.
Doing the right thing: Lisa's thoughts on counter offers
Quite often when handing their notice in, people can find themselves in the situation where their current employer will tempt them to stay by issuing a counter offer, this may be in the form of a salary increase, promotion – job title or role itself. Whilst this is flattering that your current employer wants you to stay it can lead to confusion, panic, and not knowing what to do next.
Whilst each situation is different I would always advise the candidate to think about what makes the most of their skills and will develop them professionally.
There is always a reason why you have looked to leave your current role; frustrations, stagnation, feeling undervalued or perhaps just not feeling challenged – even though you may like where you are currently working.
It isn't always about the money, and it's a good idea to think about the wider picture and your overall happiness and fulfilment.
We do tend to find in most circumstances when people accept a counter offer that a few months down the line they are looking again. Don't feel pressured into a decision, it's your career so give it some real thought and consideration.