Make yourself stand out by taking advantage of training opportunities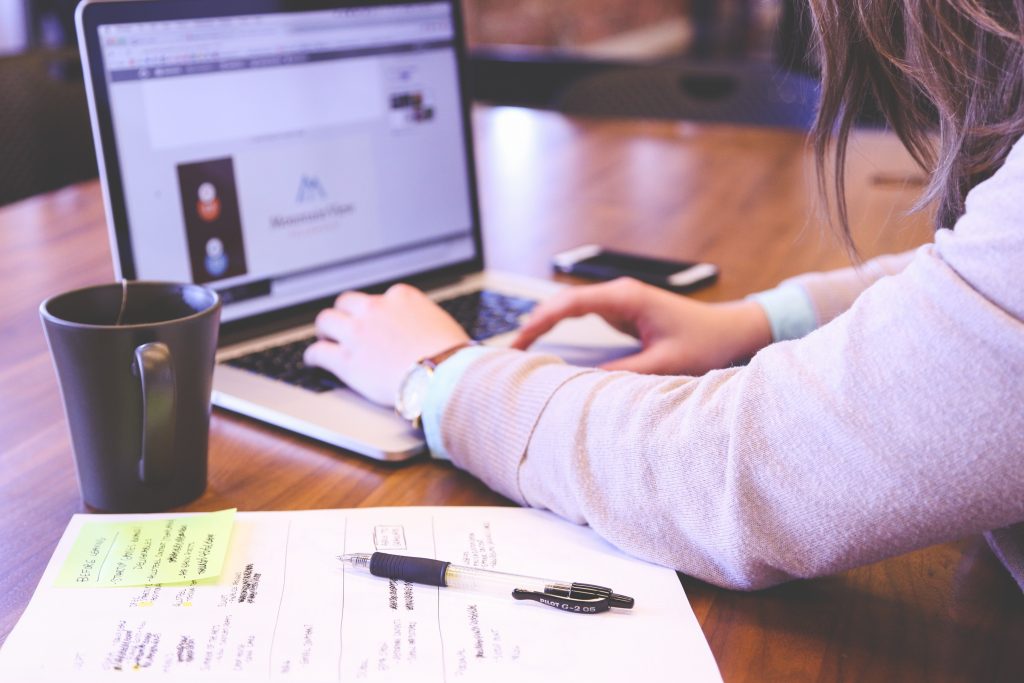 The marketing industry is one that never seems to stop. The tricks of the trade and overall, how we market is altered due to the mass development of media and technology, meaning we, as marketers need to evolve with it.
Not only do qualifications and completed courses boost your skills and make your CV look impressive. They highlight that you hold current knowledge and have a commitment to ongoing learning and continued professional development, something which adds benefit to the business in which you are employed and in most cases enables you to earn more!
Although many training courses require significant financial investment, there are plenty out there which are either free or require minimal financial investment, helping you to become an expert in using industry tools and analysing results enabling you to keep ahead of key trends.
To help you on your learning quest, we have outlined a few of the best training opportunities currently available.
LinkedIn
LinkedIn recently relaunched their learning platform under the LinkedIn Learning brand and now offer a variety of training courses from Email Marketing to Lead Generation, all of which are completed online, in your own time. After watching a series of educational videos you then complete either multiple small tests or one final exam.
The courses are undertaken in bite-size chunks, allowing you to complete the segments at your own pace while offering you the ability to return to them as many times as you like.
This structure makes the learning process manageable, more enjoyable and much easier than being forced to complete a test in an allotted space of time.
While you would need a Premium LinkedIn membership to have unlimited access to the courses, you can sign up for a free months trial and squeeze as many in as possible.
However, if you feel you could benefit from more courses over a longer period, you can sign up for £16.49 a month, while also being able to take advantage of other various benefits of premium account.
Another handy feature that comes with completing a course is the ability to pull it straight through to your LinkedIn profile, showcasing your skills to potential employers and demonstrating your credibility within the profession.
Hootsuite Academy
The Hootsuite Academy, similar to LinkedIn, has online courses that provide you with a Hootsuite Academy certification upon completion of the course.
While Hootsuite offers a selection of courses free of charge, the most beneficial and substantial courses come at a one off fee, ranging from $99 to over $2,000, although they regularly run discounted offers enabling you to become Hootsuite Certified.
Although $99 (roughly £81) might seem a lot, it is certainly worth your time and money as potential employers will be looking for candidates who solidly understand the tools of the trade and who demonstrate a willingness to develop.
If you're lucky enough to have an employer that encourages learning and development, then they may even pay for all or part of the qualification but make sure to check your contract for any fine print surrounding termination of employment and training course fees.
HubSpot
To jump on the free training opportunities at HubSpot, you need to create yourself an account, which is simple and takes just a few minutes.
As well as their Inbound Marketing Certification course, HubSpot offer five certifications across sales, design and marketing covering topics such as email marketing, inbound, content marketing, growth-driven design and content marketing
Again, the structure of the course comes in a series of videos, broken down into segments. Each segment being no longer than 30 minutes.
Twitter Flight School
If you are actively using Twitter within your role or looking to embark on a role which requires you understand a hashtag from a hash-brown, then this is the ideal place to start.
Offering four different "Flight Paths", you can develop your skills across planning and strategy, buying and execution, account leadership and executive leadership. Each path takes approximately 60 minutes and is broken down into chunks meaning you should be able to easily fit in a flight path in your grabbed lunch breaks across the week.
Not only that, after you have finished your paths, Twitter provide you with an accreditation icon which you can show off on your email signatures (or wherever else you might find useful) and a downloadable certificate which you can add to your growing portfolio.
Google Analytics Academy
Any good marketer knows that you need to be able to measure the activity you undertake to identify what is and what isn't working. For those in an agency environment, the need to measure is even stronger as you have to demonstrate to your clients a return on investment.
Google offer a fantastic range of free online learning courses including Digital Analytics Fundamentals enabling you to gain a firm understanding of how to translate the results. Other courses including eCommerce Analytics and Google Tag Manager fundamentals.
So, if you are in a role that requires you to report back on your activities, undertaking these courses will provide you with a head start.
Again, downloadable certificates are available.
Chartered Institute of Marketing (CIM)
Ofqual regulated qualifications provider, the CIM offer certified training opportunities which you can put towards gaining CPD certification right through to complete qualifications along with other fantastic opportunities such as access to networking events and a subscription to their quarterly leading marketing publication, Catalyst.
The qualifications you can obtain from the CIM include introductory certificates for those looking to get their foot on the marketing ladder, through to diplomas and post graduate study, all of which obviously come at a cost.
The CIM have however recently introduced the ability to undertake their qualifications in bite-sized chunks meaning you can dip into as your schedule permits while not having to over commit in the early stages, especially if part way through you decide you wish to change which overall qualification you are aiming to achieve.
If you're serious about gaining qualifications and training the CIM is something you should look into. While the cost may seem a little steep, the benefits that you may reap from obtaining such accreditations are likely to be worth it, especially as more and more employees are requesting that candidates have industry accredited qualifications along with or instead of standard university degrees.
If PR is your specialism, then it is also worth checking out the range of training and qualifications the Chartered Institute of Public Relations (CIPR) have to offer too.
Networking Events
Although there's no level of certification available at the majority of networking events (unless you are attending CPD accredited networking events), what you may find is that there are useful seminars with guest speakers in your area.
The guest speakers are usually experts within the industry that come to share their knowledge and expertise on a particular topic.
It's best to regularly check sites such as Eventbrite for the latest updates on what is going on in your area along with industry related institutes such as the Chartered Institute of Marketing (CIM) and Chamber of Commerce for events, seminars, learning lunches, etc.
These events not only give you opportunities to meet and network with new faces but also provide a level of training. The more you attend, the better you get when it comes to the world of networking, especially when it comes to developing your confidence and if you can squeeze in a useful seminar in there while you're at it then why not.
Networking might also assist with winning new business – a skill any potential employer will be crying out for!
Although you may feel like you left your learning days after walking out of a lecture theatre for the final time, consistently topping up your industry knowledge is the key to ongoing career success. We fully appreciate that kicking back at the end of the day binging on Netflix sounds more appealing, but that one training course could be the only difference between you and another candidate, so make it count.