SEO Specialist - Yorkshire
Location:

Yorkshire

Salary:

£25,000 - £30,000
Ref No:

JO0000003084

Date:

25/11/2021
This is your chance to work for a brilliant digital agency in the Leeds area! The business are looking for a technical SEO specialist to join the vibrant and sociable team. The right individual will have a passion for SEO, particularly the technical side, involving, website audits, monitoring performance and creating reports on results. As the SEO specialist, you will be very hands on and work across the entire process for an exciting mix of clients in both the B2B and B2C sectors.
The Role:
All technical SEO across a full mix of clients.

Website audits, reporting and website strategy.

Working alongside the digital team, onboarding new business.
The Person:
Minimum of 12 months experience in a focused SEO role.

Experience and knowledge of SEM Rush, Google Analytics and Wordpress.

A positive and enthusiastic attitude.
This job is commutable from Leeds, Wakefield and surrounding areas. The location has good transport links and parking.
MET Marketing is acting as an employment agency in relation to this SEO Specialist Marketing job.
Your application and interest in this vacancy will be treated with the strictest confidence at all times. Please feel free to request a copy of our privacy policy at any time. This can also be downloaded from our website. Your details may be kept on record so we can contact you about this or other relevant opportunities in future. Your details will not be passed to third parties without your consent. You can request for them to be removed from our database at any point.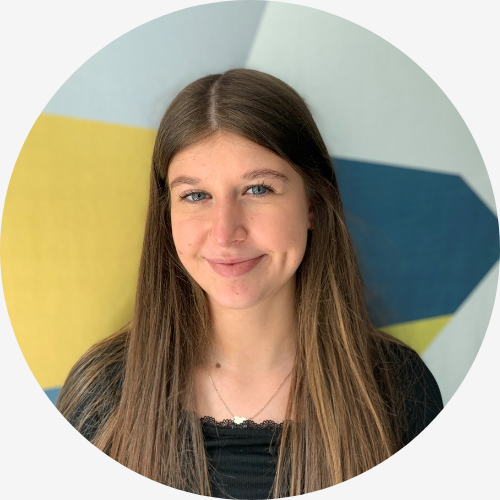 Hi I'm
Anna Callagher

, get in touch to discuss this role today:

Initially from Preston, Anna went out of her comfort zone and moved to London to start her degree in English Language and Linguistics. As a result of the pandemic, she moved to Leeds at the end of 2020 to finish her degree and pursue a future career in recruitment. In her spare time, she loves to cook and make new meals. Equally, she loves going to restaurants and being social, her personal recommendation would be De Baga in Headingley for a tasty authentic curry! She is eager to start her career at MET focusing on the creative market and progressing within the team. In turn, she strives to learn more about recruitment and the creative sector.
Consultant Info:
M: 07572 837 621
T: 0113 898 0247
TESTIMONIALS
"friendly and professional... provided great service and support. He communicated at all times in a timely and appropriate manner, giving useful feedback and critique. His experience is an asset to MET and his approachable persona makes working with him a pleasure"

CRM Manager

Financial Services

"refreshingly honest and proactive in helping to steer my career in the right path for me... prepared to go the extra mile to help make my goals a reality... very motivational and positive... would definitely recommend"

Brand Director

Financial Services

"before long I had a job at a great company... took a real interest in what I told her I was after and the job I'm in meets that criteria. If you're looking for someone to get you the job you want, you should definitely get in touch"
CRM Manager

Financial Services

Brand Director

Financial Services
BACK
TO TOP