Marketing and Design Executive - Yorkshire
Location:

Yorkshire

Salary:

£26,000 - £28,000
Ref No:

JO0000003113

Date:

14/01/2022
This is your chance to work for a business that really enhances people's lives. The client are looking for a creative individual to join their established marketing team and work across all marketing content, directed towards businesses and product users. The right candidate will have strong copywriting, design and communication skills to effectively communicate the brand internally and externally. The individual will be responsible for a range of campaigns from email, web, social and offline.
The Role:
Create all content across both print and digital marketing campaigns.

Use Adobe creative suite to create visually appealing campaigns for a wide range of audiences.

Get to get to grips with the complex business model and continue to build relationships across the business.
The Person:
Excellent written and verbal communication.

Identify the brands voice and continue to communicate this through the various marketing campaigns.

An organised and efficient creative looking to increase their responsibility in their role.
This job is commutable from Leeds, Wakefield and surrounding areas (hybrid working model offered).
MET Marketing is acting as an employment agency in relation to this Content Marketing Design job.
Your application and interest in this vacancy will be treated with the strictest confidence at all times. Please feel free to request a copy of our privacy policy at any time. This can also be downloaded from our website. Your details may be kept on record so we can contact you about this or other relevant opportunities in future. Your details will not be passed to third parties without your consent. You can request for them to be removed from our database at any point.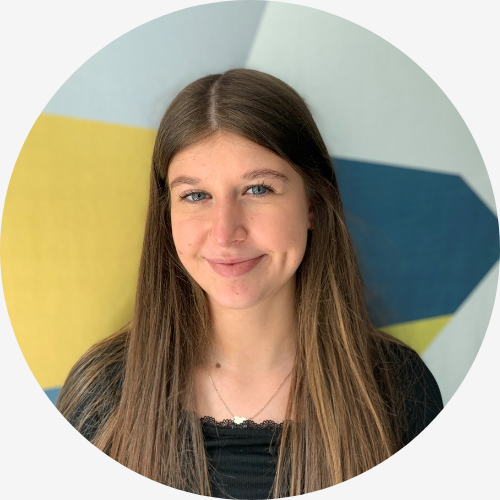 Hi I'm
Anna Callagher

, get in touch to discuss this role today:

Initially from Preston, Anna went out of her comfort zone and moved to London to start her degree in English Language and Linguistics. As a result of the pandemic, she moved to Leeds at the end of 2020 to finish her degree and pursue a future career in recruitment. In her spare time, she loves to cook and make new meals. Equally, she loves going to restaurants and being social, her personal recommendation would be De Baga in Headingley for a tasty authentic curry! She is eager to start her career at MET focusing on the creative market and progressing within the team. In turn, she strives to learn more about recruitment and the creative sector.
Consultant Info:
M: 07572 837 621
T: 0113 898 0247
TESTIMONIALS
"extremely helpful in finding my new role, he took the time to understand what I was looking for and how best to go about it. He was happy to offer genuinely helpful advice and went out of his way to help wherever he could. I wouldn't hesitate to recommend"

"before long I had a job at a great company... took a real interest in what I told her I was after and the job I'm in meets that criteria. If you're looking for someone to get you the job you want, you should definitely get in touch"

"took the time to understand my skill set, knowledge base and person to provide a detailed insight into the opportunities that were best suited... I was made aware of all developments as and when they happened, receiving advice and guidance along the way, and was even provided with information on relocating... I would highly recommend MET Marketing"

Digital Marketing Manager

Gaming
Digital Marketing Manager

Gaming
BACK
TO TOP