Creative Marketing Executive - Yorkshire
Location:

Yorkshire

Salary:

£30,000 - £40,000
Ref No:

AC3203

Date:

04/05/2022
This is your chance to be part of a wonderful marketing team based in Leeds. They work to protect individuals around the UK and have found huge success over the past few years. They are looking for a creative marketing professional to come into the team and take control of their creative campaigns, including graphic design, video content and copywriting content for blogs & publications. The business works really flexibly and you only need to be in the Leeds office once a week!
The Role:
Create engaging content for all channels and documentation.

Create visual and written content, including design for digital and print channels.

Ensure all content is in line with the brand guidelines.
The Person:
Strong creative background with experience creating content for a range of different channels.

Experience using Adobe Creative Suite and editing short videos.

Experience writing blogs and content for social media, email campaigns and other channels.

Minimum 3 years experience in a similar role.
This job is commutable from Leeds, Manchester and surrounding areas.
MET Marketing is acting as an employment agency in relation to this Creative Marketing job.
Your application and interest in this vacancy will be treated with the strictest confidence at all times. Please feel free to request a copy of our privacy policy at any time. This can also be downloaded from our website. Your details may be kept on record so we can contact you about this or other relevant opportunities in future. Your details will not be passed to third parties without your consent. You can request for them to be removed from our database at any point.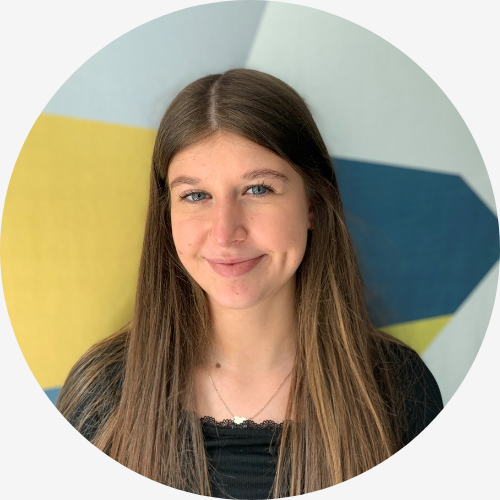 Hi I'm
Anna Callagher

, get in touch to discuss this role today:

Initially from Preston, Anna went out of her comfort zone and moved to London to start her degree in English Language and Linguistics. As a result of the pandemic, she moved to Leeds at the end of 2020 to finish her degree and pursue a future career in recruitment. In her spare time, she loves to cook and make new meals. Equally, she loves going to restaurants and being social, her personal recommendation would be De Baga in Headingley for a tasty authentic curry! She is eager to start her career at MET focusing on the creative market and progressing within the team. In turn, she strives to learn more about recruitment and the creative sector.
Consultant Info:
M: 07572 837 621
T: 0113 898 0247
TESTIMONIALS
"well connected and works hard to find you the perfect hire... prioritizes quality, not quantity... maintained timely communication with us throughout the process, was friendly and extremely helpful. I'd definitely recommend"

Head of CRO & Analytics

Digital Agency

"a cut above the rest of the industry in my experience... a forensic approach to understanding the business, the role, the hiring manager and the candidates, coupled with an intrinsic knowledge of the local landscape I have seen great results"

Head of Business Development

Digital Agency

"when I have been in the market for a new job role, he has been the one to find me the right job opportunity, with the right company. His advice, preparation and overall communication has always been exceptional. He comes highly recommended"
Head of CRO & Analytics

Digital Agency

Head of Business Development

Digital Agency
BACK
TO TOP