How You Can Improve Your Workplace Wellbeing Strategy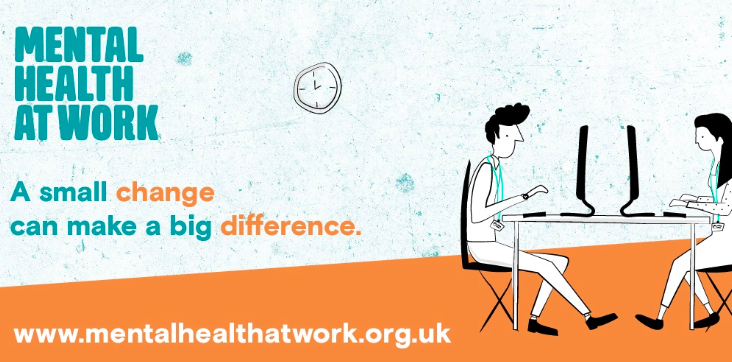 The stats around mental wellbeing can be overwhelming. 16 million people in the UK experience a mental illness and 1 in 4 people experience mental health difficulties at some point in their lives; whether that's anxiety, depression, stress or other. As people spend so much of their time at work, it's inevitable that wellbeing at work is impacted too, or indeed that work can be the catalyst or trigger for instances of poor mental health in the first place.
Recent research has shown that smaller companies and SMEs, although accounting for the majority of businesses in the UK, often fall behind larger companies when it comes to mental health at work. This is often due to SMEs not having the resources or infrastructure in place for workplace mental health. The awareness of mental health improving and becoming more of an openly discussed topic in general. There then is a corresponding need for employers to know how to handle wellbeing related situations, and to be able to offer much needed support and guidance for staff.
Being able to have conversations around mental health at work is becoming more important than ever, particularly if you're in a position where you line manage others . It has been reported that 4 in 10 managers have been approached by employees with mental health issues, although do managers have relevant training to know what to do in these situations?
As an SME ourselves, with the responsibility and duty of ensuring the wellbeing of our staff – we come across our own challenges, in knowing how to implement a wellbeing strategy that works. But where to go for support? We've found the local and national resources below that can be invaluable with upskilling knowledge and support:
Leeds Wellbeing Week has put a spotlight on workplace wellbeing this May, highlighting and promoting accessible initiatives for companies to implement. Alongside the wellbeing events open to all across Leeds, there are also corporate workshops for physical, emotional or social wellbeing hosted by MindIt.
Mindful Employer provides businesses with easier access to information for staff who experience stress, anxiety, depression and other mental illnesses. Led by employers, it is an initiative partnered with Leeds Mind. They have a free online 10 step employer toolkit available, looking to challenge the stigma of mental health in the workplace, as well as ideas for creating positive work environments and supporting employees.
Specifically looking to support SMEs, Mental Health at Work is a project created by mental health charity Mind. They are offering free wellbeing resources and toolkits for small companies, including how to tackle stress, promoting a positive work culture, podcasts, top tips for line managers, fulfilling your responsibilities as an employer plus much more.