How to make yourself stand out in a job search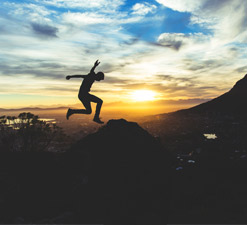 It's that time of year again. Thousands of students from across the nation, have attended their long-awaited graduation ceremonies and are now left with the daunting task of finally putting three years of hard work into practice.
But after the degree certificates have been collected and the mortarboards have been tossed, how easy is it for alumni to land their dream jobs in a sea of other career-hungry candidates?
We've come up with a few hints and tips that will help you on the mission to making yourself stand out whether you're fresh out of university or a more established job seeker.
1. Remember to advertise yourself.
Be original. Standing out means providing far more value than what's required to do the job. You need to focus on what you offer that goes beyond the job description. What makes you interesting?
2. Find new ways to ensure your CV gets noticed.
An elegant and eye-catching layout can significantly increase the chances of your CV being read. Recruiters will often receive hundreds (if not thousands!) of CVs when hiring for a new position so being inventive with colours, fonts and sometimes imagery, will certainly set you above the rest. This is particularly applicable when applying for creative roles. The CV of Yahoo CEO Melissa Meyer currently doing the rounds on LinkedIn certainly makes you think twice about your layout, but whatever you do, don't over complicate layout. It needs to be easy to read!
3. Quantify achievements.
Use facts and figures to make an impact. Using data and metrics to describe your project experience will prevent rambling and clearly demonstrate the points you are trying to make to the employer.
4. Let your personality shine!
You need to be able to demonstrate that you would fit well within the culture of an organisation. Building rapport and showing that you are likeable is just as important as showcasing your skills and expertise. The people who interview you will be trying to imagine if you are someone they would like to work with.
5. Show enthusiasm.
Companies want to hire people that want to work for them and can make an immediate contribution to their organisation. Show them you have what it takes and you're wiling to work hard!
6. Update your LinkedIn.
Make sure your experience, qualifications and skills are showcased on your LinkedIn account. Think action words and accomplishments; market yourself as the high performer that you are.
Additionally, other social media platforms should remain either locked down or strictly professional; just in case a potential employer decides to take a sneak peek during the hiring process (which most now do)!
7. Create a winning portfolio of work.
Demonstrate different examples of your work. Pay particular attention to the skills asked for in the job you are looking to apply for and tailor your example work to meet its requirements.
8. Offer suggestions.
Another unique way to stand out from the crowd is to present interesting ideas for the contribution you could make to the company.
Identify challenges the company is facing and explain how you, if hired, would solve that problem. This demonstrates your depth of company knowledge and your unique ability to solve problems.
9. Ask interesting questions.
When it comes to the interview you should prepare a few questions of your own to help you decide if this is the right position for you and show just how interested you are in pursuing the opportunity.
10. Follow up.
After the interview, make sure you follow up with your potential employer. Thank them for their time and express how grateful you are for the opportunity to talk about the position. Or, if you have gone through a recruitment agency, make sure you speak with them post interview to feed back.
Finding the next step in your career, whether newly graduated or not, can be a tough challenge. If you need help securing the perfect position in Yorkshire or the North West, get in touch with MET Marketing today or visit our website to discover our latest vacancies.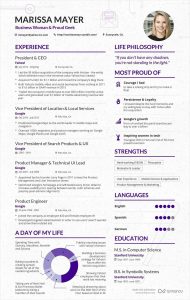 Image courtesy of Alpus.