How MET Marketing Encourage Career Development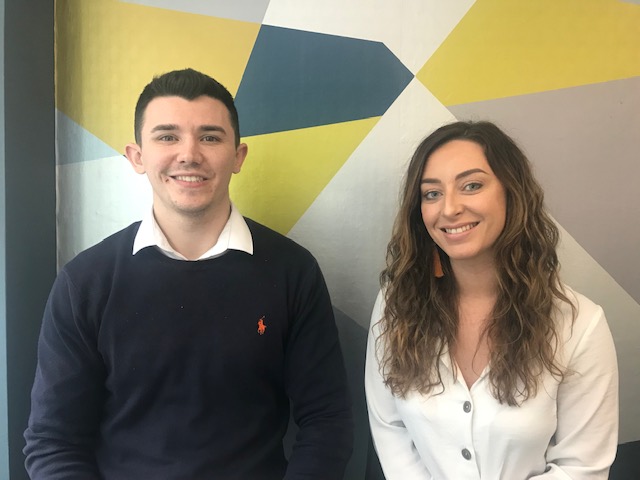 The leadership team at MET Marketing are committed to not only helping candidates develop their career, but also in assisting the internal MET team in their own individual development. MET's work-place culture is focused on progression within and without and this is why all new starters are supported through a 20-step training-programme to ensure that they reach their potential in their new role.
The programme, developed in conjunction with Stephan Weber of Leadership in Motion, consists of a six-month process in which the new starter goes through the basics of recruitment and then moves on to a graduate-scheme type rotation of sampling working across different desks.
The rotation allows the recruit to get a feel for the entire business and work with each director to learn from their expertise. Following this, they are able to choose which sector fits them best, allowing them to work to their strengths. This type of training programme is rare in the recruitment industry in that the directorship of MET are actively involved in training of the new starters. In a standard learning environment, the trainer is usually not practicing in the field and is teaching only, whereas with the programme at MET the trainers are still practicing and successful in their field.
Working closely with the directors leads to more engagement from the trainee, and more credibility for the senior leadership as they can give relevant and current examples of what they are teaching. Training others also helps the person carrying out the training refresh themselves with industry best practices, and therefore benefits their knowledge and career.
Organisations that have training programmes such as this in place are also more likely to attract top talent, with potential employees much more likely to apply, and then be retained if they are offered a structured on-boarding process. Hannah Bell and Murray Harrison were some of the first to go through the process, both recently promoted to Recruitment Consultant level.
Hannah Bell
"Before joining MET I had worked in Recruitment already, but felt I had lacked training to become a full 360 consultant. The training provided in a new role, for me, was the most important aspect. The programme offered by Miles, Ed and Tom was just what I needed to get me to consultant level and progress me within my career. Despite already having some experience I learnt many more skills I didn't have before. The training sessions were engaging, informative and personable, and the experience gained in the office was really valuable".
Murray Harrison
"It is a fantastic achievement gaining the promotion to consultant, it is something that I have been striving towards since I have been here. If it wasn't for the training and development programme here at MET, I wouldn't have achieved anywhere near the results required. The key to achieving this was patience and persistence".
Once new employees have completed the training programme, they are then able to assist other colleagues still completing the modules, facilitating a network of mentorship and support throughout the team.