MET Charity Partnerships
As a Leeds based business we have always felt it is important to support local, Yorkshire based charities.
Over the years we have supported a number of charity partners including Yorkshire Cancer Research, The Children Heart Surgery Fund, The Jane Tomlinson Appeal, St Georges Crypt and many more. We've successful raised thousands of pounds that we've donated to along the way and have given up our time and resource where possible.
In 2022 MET Marketing will be celebrating our 10 Year Anniversary and we're determined to make it our best year for fundraising. Our charity of the Year for 2022 is Candlelighters, who we're aiming to raise over £3,000 for by the end of the year with a different activity / fundraiser each quarter. If you'd like to contribute you can do so here.
Candlelighters
Each year, over 150 children in Yorkshire are diagnosed with cancer. When a child is diagnosed, lives are turned upside down instantly: not just for the child but the entire family. Getting well again can be a long and challenging journey, emotionally, physically, and financially. Supporting children and families throughout that journey is why Candlelighters, was formed more than 40 years ago. Their mission is to bring light to every family affected by childhood cancer across Yorkshire by providing emotional, practical and financial support, as well as bringing hope, by investing in vital research to improve the outcomes and lives of children with cancer.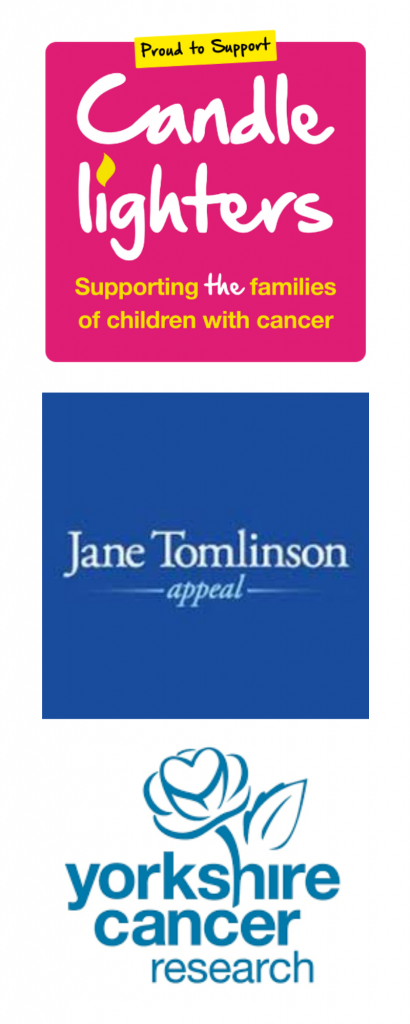 BACK
TO TOP