Does your salary history matter?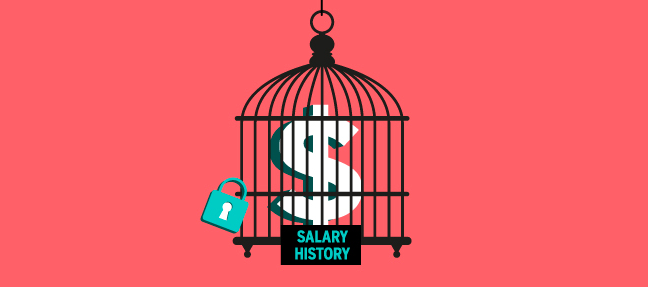 There's been much chatter online recently about a, predominantly American, trend of adopting a ban on asking candidates their past salaries when hiring. Massachusetts being the first state to pass the legislation in 2016, with many other states following over the past couple of years. The salary history ban has been put into effect to help stimulate more equality of pay across the board. This is particularly relevant with women & minority groups, who have consistently been underpaid over time – with little opportunity to escape a domino effect of being undervalued from job to job.
It isn't illegal in the UK to ask an individual their previous or current salary in an interview situation, although much interest has been expressed about the merits or complications that might occur if in place. Putting more focus and value on the job itself and the salary the position deserves, is potentially a much fairer and levelled way of recruiting. It is then through the recruitment process, that an employer can gauge whether the candidate fulfils the job requirement, and in turn receiving a predetermined salary. This does rely on companies being in tune with their market rates & understanding their market well enough to be able to set fair salary expectations.
Along with the benefits of a salary history ban, there have been some valid concerns with existing prejudice. A survey conducted last year by Payscale, showed that on average, women who refused to answer the salary question received lower offers than those who provided their pay history. While men who refused to answer salary questions saw higher offers compared to men who shared their salary details. The worry here, is that women could be seen to be 'difficult' by not answering, whereas men being 'assertive'.
There have been suggestions that instead of using past salary values, we should be discussing a target salary at interview. Although this can help move away from previous roles which have underpaid, this doesn't avoid negotiation skills completely – or address the self-worth of the individual. Positively, more recent research has squashed historic claims of men being better at negotiation – seeing men and women being equally good at salary negotiations. So things could hopefully be changing more than we think!
We spoke to some of the MET team on their opinions of the salary history ban & how this works within the recruitment industry:
"We send a cover sheet that has salary on it and this can vary between current salary and salary sought. We find that clients interpret this very differently and some just see it as the target salary and can often lead to challenges at the negotiating stage. There needs to be some guide from both sides as to what is on offer and what an individual is looking for. Our role as a recruiter is to clearly understand both before any offer is made and advise accordingly if there is a gap."
Ed Sutcliffe, MET Director
"I think that some companies do differ their salary offerings based on an applicants previous / current salary. There is a commercial logic to this, but it would be fairer to pay someone their worth based on the skills and experience that they've been able to demonstrate in an interview and the value that they can bring to a business. The aspect that candidates need to be aware of from this, is that if they are securing a significantly greater salary than in a previous role, then expectation levels may also increase which can lead to different pressures in employment."
Tom Fordham, MET Director
*Image https://www.altres.com/business/2018/12/hawaii-salary-history-ban/