Back to Basics // Job Hunting Successfully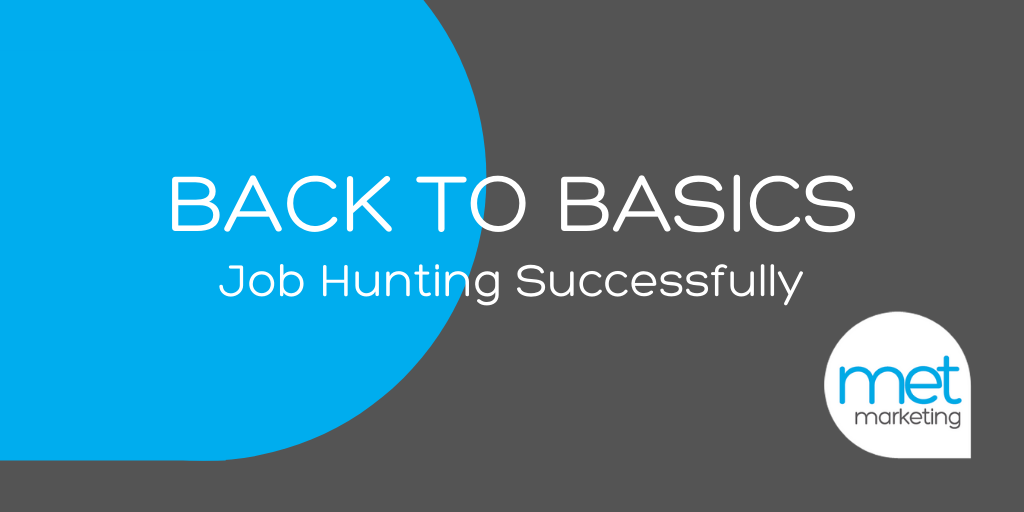 We're going back to basics over the next couple of months and digging out our most useful blogs to help with your career development. Although it might have been said before, gentle reminders and expert advice is what we're here for. We're beginning from the very start – how do you job hunt successfully?
Getting started with your search
Be open. Whilst it's generally at the point at which people are actively looking for a job role that they begin to put in place various aspects to help with their search, job searching doesn't always have to be purely 'on' or 'off'. We find that there's huge value in incorporating certain elements of 'passive' job searching consistently. Continually build your network, including recruiters, and be open to new opportunities. You're more likely to feel in control of the process, rather than job searching when you're desperate to leave.
Recruit the recruiter. When you are searching for a job, there are so many options and finding a job can be a full-time one in itself. This is where recruiters come in. They have the same goal as you, they want to find the right person for a job, and you want to find the right job for you.
Go direct. What organisations would you love to work for? Do your research, find out a little bit more about them and the type of people they employ. If they sound like the type of organisation that would be the right fit for you make a direct approach – this is especially true when starting out in your career.
Hit the job boards. There is a vast amount of job boards online so first do your research to discover which ones are most relevant to you and the sector you are in. First and foremost, don't just apply for every single role that looks like it might suit.
Stay positive. The worse thing candidates can do is give up after a hand full of rejections and ignored e-mails. Everyone experiences this from time to time and it will affect everyone differently. Stay positive and stay true to what you want out of your next step and the right role will come around.
Pick up the phone. Think about the number of messages and emails you will get in a day from various companies and platforms, the person recruiting will probably be getting more. How do you stand out? A simple call can often make the difference.
How to use social media for your search
Social media is a great asset for job searchers, as most companies and recruitment agencies use social media to share their job opportunities. LinkedIn and Twitter are particularly good sources to check on a daily basis – with nifty features to make applying for jobs all the easier. Having profiles set up on these channels & filled in as much as possible, is a great starting point. It's important to make sure your social profiles are either set to private or have been audited to ensure all content is appropriate before you begin your search. It can be really useful to follow companies that are of interest to you.
LinkedIn has a really handy job search feature, where you can search for specific roles in relevant locations – they'll also suggest active jobs available based on the information that you have inputted on your profile. You'll find job adverts from recruitment consultants within these search results too. You can save interesting job roles easily, so that you can apply at a later date.
You can follow relevant job searching hashtags on LinkedIn, to see posts from outside of your connections. Another great feature of LinkedIn is being able to 'easy apply' to roles, which allows you to apply to jobs using your LinkedIn profile with attached CV.
Happy job hunting and feel free to get in touch with the team if you'd like to discuss your next career move!