10 Networking Tips to Grow Your Network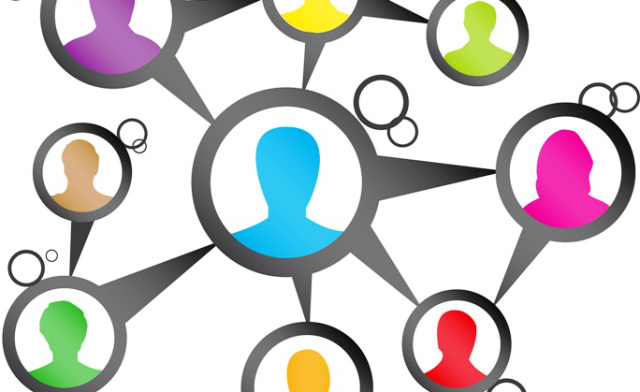 The beauty of networking lies in the fact that you are creating relationships that can span your entire career if you put in the time and effort to maintain them.
Networking is one of the most important professional activities for career growth, as the art of building long-term relationships and a network of peers can facilitate ever-expanding opportunities for both yourself and your contacts.
The following list in our opinion contains the best set of practices you will need to reach your full potential as a networking all-star.
Quality over quantity
Limit the number of people you introduce yourself to. By getting to know two or three people very well at an industry event you are going to form much better connections than if you were bouncing around the room like a jackrabbit handing out business cards to people who more than likely won't remember who it was that gave them the card in the first place. Networking is not a numbers game, it is about forming meaningful connections with your fellow business professionals to help one-another.
Fly solo at events
It is not uncommon for people attending their first few networking events to bring along a friend or work colleague as a safety net, after all we are not used to walking up to strangers and engaging with them in our everyday lives so this practice seems somewhat alien at first. While you may find comfort in attending with a friend, it may be holding you back from truly making the most of your time. For this reason we advise you to lose the safety net after your first few events to unlock your true networking potential.
Scrap the sales pitch
Networking is first and foremost about building relationships. With this in mind, remember to keep your exchange light, engaging and informal. The idea is to get the conversation started, not to bombard people with a 30 second sales pitch straight from the off before they have even had chance to engage you with pleasantries. Business is all about people, and people are much more willing to do business with others whose company they enjoy. So be both friendly and likeable, and don't make an ass of yourself.
Add value
Think about ways you can add value to a potential connection without expecting anything in return. By giving to your connections, whether that be introducing them to others in your network or helping them with a favour, you can be sure that more often than not you will be on the receiving end of goodwill later on down the line and it never hurts to have people in your network that you know you can go to for a favour, having previously helped them out.
Leverage Social Media
If you produce quality content in your area of expertise whether it be via a blog, LinkedIn, Facebook or video, you can use the content as an icebreaker with those you meet. Having online content to discuss will give those you meet something to remember you by while also giving them a platform in which to reach out and follow up after the event.
Personal stories
Personal stories will make you more interesting and memorable. It is all well and good discussing business matters with your peers as that is after all the primary reason for your being at the event, but this won't separate you from any other Tom, Dick or Harry they meet. Try bringing in personal stories to your conversations, be it anecdotal or just a fact about yourself that ties into something the person you are conversing with has been discussing.
Business Cards
Keep business cards on you so that the contacts you do make have something to remember you by. As previously mentioned, this shouldn't be the sole purpose of your interaction, but it is a good idea to exchange business cards to make it easy to follow up with your new connections after the event. When you ask for someone's card after having a conversation, take notes on their business card after they walk away or immediately after the event. This will help you to be more specific when you follow-up (with this in mind always keep a pen on you too!).
Smile
The most simple and easily adopted advice on the list, smile! Smiling is infectious, and it will put you and everyone you meet at ease. People are drawn to warm, confident individuals and a simple smile will go a long way to demonstrating these character traits. Smile from the moment you walk through the door and you will be surprised by how much of a difference it makes to your interactions.
Follow up
Ask to keep in touch with everyone you meet at these events. A quick and simple message the next day saying that it was nice to have met and that you look forward to keeping in touch with them and maintaining contact with your new connection could be the start of a long and prosperous relationship.
Even if you don't believe a certain person you met can help you directly, think about the possibilities that they could extend to you through their networks. By making connections over a vast array of fields, ages and specialties you are broadening your reach for whenever it is you will need it the most. So remember to forge ties with everyone you meet and build on them every chance you get.
Practice, Practice, Practice
Networking gets easier with time if you remain active with your efforts. It is like anything in life, practicing will improve your performance and in turn, outcomes. In essence every exchange we share with another person is a form of networking. By asking your co-workers or the checkout assistant at your local supermarket how their day has been going you are exercising your social muscles, and it really isn't all that different to sparking up a conversation with that key influencer you are looking to connect with at your next event.
These are the key areas of networking we believe lead to success in the sociable world of business. Are there any ideas or advice we have missed out? Leave a comment underneath with your thoughts and opinions on networking.