Meet the Consultant: Sam Mawson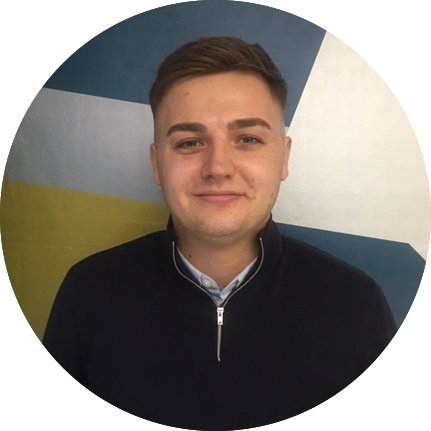 Name: Sam Mawson
Email: sam@metmarketing.co.uk
LinkedIn: https://www.linkedin.com/in/sam-mawson/
Sam is the latest new recruit to join the MET Marketing team! Fresh from studying his Marketing degree at Northumbria University, he joins as Recruitment Consultant. Have a read to find out how Sam is finding his move into the recruitment industry!
Tell us a little about your background and how you got into recruitment?
I'm 23 years old from Wakefield, West Yorkshire and have recently graduated from Northumbria University. I was ready for a career in Leeds City Centre. Having friends who worked in recruitment and having recently completed my degree in marketing, this seemed like the perfect fit.
What job did you want to do when you were younger?
I grew up with the dream of one day becoming a professional footballer. I played academy football until I was 17 years old before realising that I wasn't going to make it.
What would you say your biggest challenges are working within the recruitment industry?
Being new to recruitment, I'm facing new challenges to overcome every week within my training with lots to learn. With the help of my colleagues, I'm settling into the business and finding my feet within the team. If you ask me in another 6 months, then I'll likely have a new set of challenges to list!
How is working in the recruitment industry different to what you expected?
I think I was naïve to how much time and effort goes into therecruitment process. Working at MET has showed me how much you get to know candidates and clients, and how important those relationships are.
What does progression mean to you?
Constantly improving, ensuring I can be the best recruiter I can be. And the fact that if I work hard there is room for me to progress up the recruitment ladder.
What do you love most about your job?
Working with a great set of people and knowing the I'm a key part of bettering someone's working life.
What do you love about Yorkshire and Leeds in particular?
Yorkshire is God's country! I love the scenery, the people, the puddings and of course Leeds United.
Recommend where to go in Leeds for a night out?
District is a great place for a night out. The music is always good and the people that join usually are too.
A bit of trivia
I am a 4x Rugby League National Champion with school and I was lucky enough to play in the Challenge Cup curtain raiser at Wembley Stadium.
If you were a brand, which one would you be and why?
Ralph Lauren – Versatile, popular and great quality, quite like myself ;)