Meet the Consultant: Gary Holmes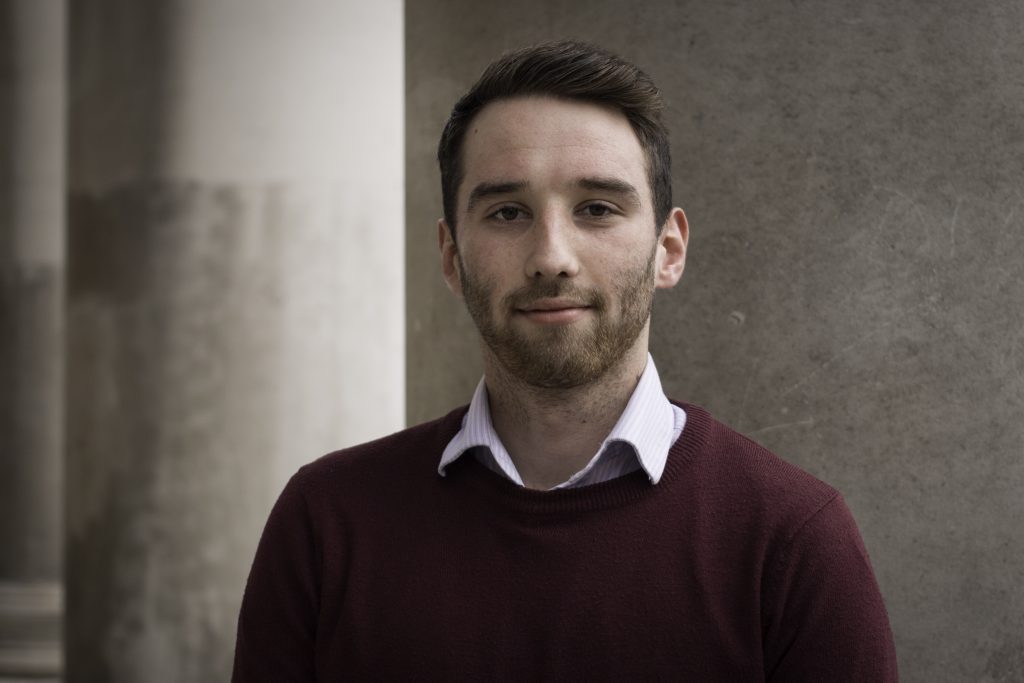 Name: Gary Holmes
Email: gary@metmarketing.co.uk
Contact Number: 07538 807 832
LinkedIn: https://www.linkedin.com/in/gary-holmes/
Specialist area
Professional Services & IT/Technology
This week we're chatting with one of our recruitment consultants, Gary Holmes. In his youth, Gary dreamt of a sporting career with Leeds United, although you could say his dream to be a football agent is more aligned to his current role spotting marketing talent and matching them with the right businesses. Read on to discover more about Gary.
Tell us a little more about your background and how you got into recruitment.
After graduating from Manchester Met University where I studied Business and Marketing, I wasn't sure what to do and found myself, like many students, wondering where to go next.
A good friends' mum recruits recruiters and advised me to explore it as a career option. I haven't looked back since! Following roles with other agencies, I've been with MET undertaking Marketing recruitment for over 18 months now specialising in professional services and IT/Technology industries and I love it.
How will you help someone find their dream role?
I like to build relationships with people and gain a good understanding of what a great role looks like to them. It's all about being proactive with that person and making sure that I keep their ideas in mind.
What would you say your biggest challenges are working within the recruitment industry?
I would say the biggest challenge is also its greatest positive; the human element to the sales process. I love working with so many different people on a daily basis and supporting them in their search for a new role. However, anybody who works in recruitment will know that this can provide its challenges as different people want different things and have varied expectations. So managing them can be difficult sometimes but at the same time, it's what makes what I do great.
How is working in the recruitment industry different to what you expected?
I did have a good idea of what to expect in the industry before joining due to the contacts I had but I'd say it's a lot more professional than I expected it to be. You hear a lot of the horror stories of recruitment from outside of the industry, but when you are actually part of it, you realise that it's such a great sector to work in. We are at the pulse of what is going on in our markets and take a very professional approach to both clients and candidates.
What does progression mean to you?
Progression to me obviously has some financial focus but also I feel that there is so much to offer in this role and so many skills to pick up – I'd love to be able to share that knowledge with people less experienced. So for me progression is represented by the positive effect you have on other people's careers.
What job did you want to do when you were younger?
It's not exactly original, but I always wanted to be a footballer, for Leeds of course, until I quickly realised I didn't have the ability (even for Leeds United) and altered my dream job to be a football agent.
What do you love about Yorkshire and Leeds in particular?
I think Leeds is a great city, I was born and raised here and wanted to come back after university – the grass isn't greener on the other side of the Pennines! There's everything that you need here, except for good weather, and of course, it offers a top night out.
Talking about a night out, where do you recommend?
For a night out, we always enjoy Manahatta on Greek Street and also Revolución De Cuba. There is always a great atmosphere in there!
Tell us something we might not know about you.
I used to be in the front row playing Rugby Union and for those that have seen me now, that will be a surprising fact.
If you were a brand, which one would you be and why?
SkyBet. I love my sport and life's always more interesting when there's more at stake.